Posted by Robyn Thomas on 2nd Jan 2023
One thing I enjoy at the end of each year is when everyone does a wrap-up of the best things about the year we are saying goodbye to. For example, what were the top 10 movies of 2022, or the top news stories? I like the chance to look back and review those year's highlights. So, let's take a look back at Cottonville Cuts blogs and see some of our favorite blogs from some of our favorite bloggers.
Always do your best work with Ian
This is a great story shared by Ian. If you need inspiration to continue down your own sewing path, then make sure to re-read this. The quilt he submitted for this show is stunning. And look at the blue ribbon he won for his hard work! Your roadblocks can become your push forward.
https://www.cottoncuts.com/always-do-your-best-work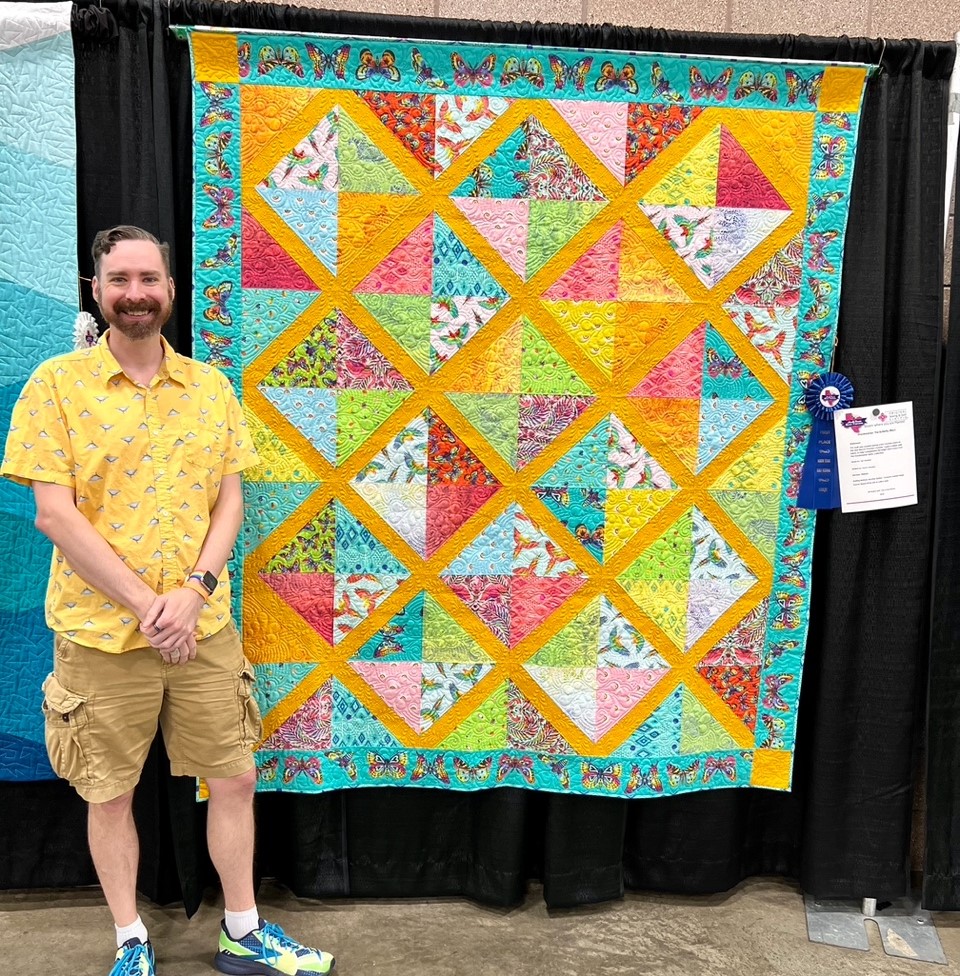 Sew Sweet Tote Bag
Doughnuts were a strong theme at Cotton Cuts this year, as we all worked on our PMQ Sew Sweet from February until November. So it only makes sense that Joanne would create an adorable tote bag using some cute doughnut fabric. A companion piece to your completed Sew Sweet quilt may be just what you need now. Those Sew Sweet fabrics are just too cute. Or maybe this year some fabric from our Village Green PMQ will inspire you. And, can you ever have too many tote bags?
www.cottoncuts.com/blog/sew-sweet-tote-bag/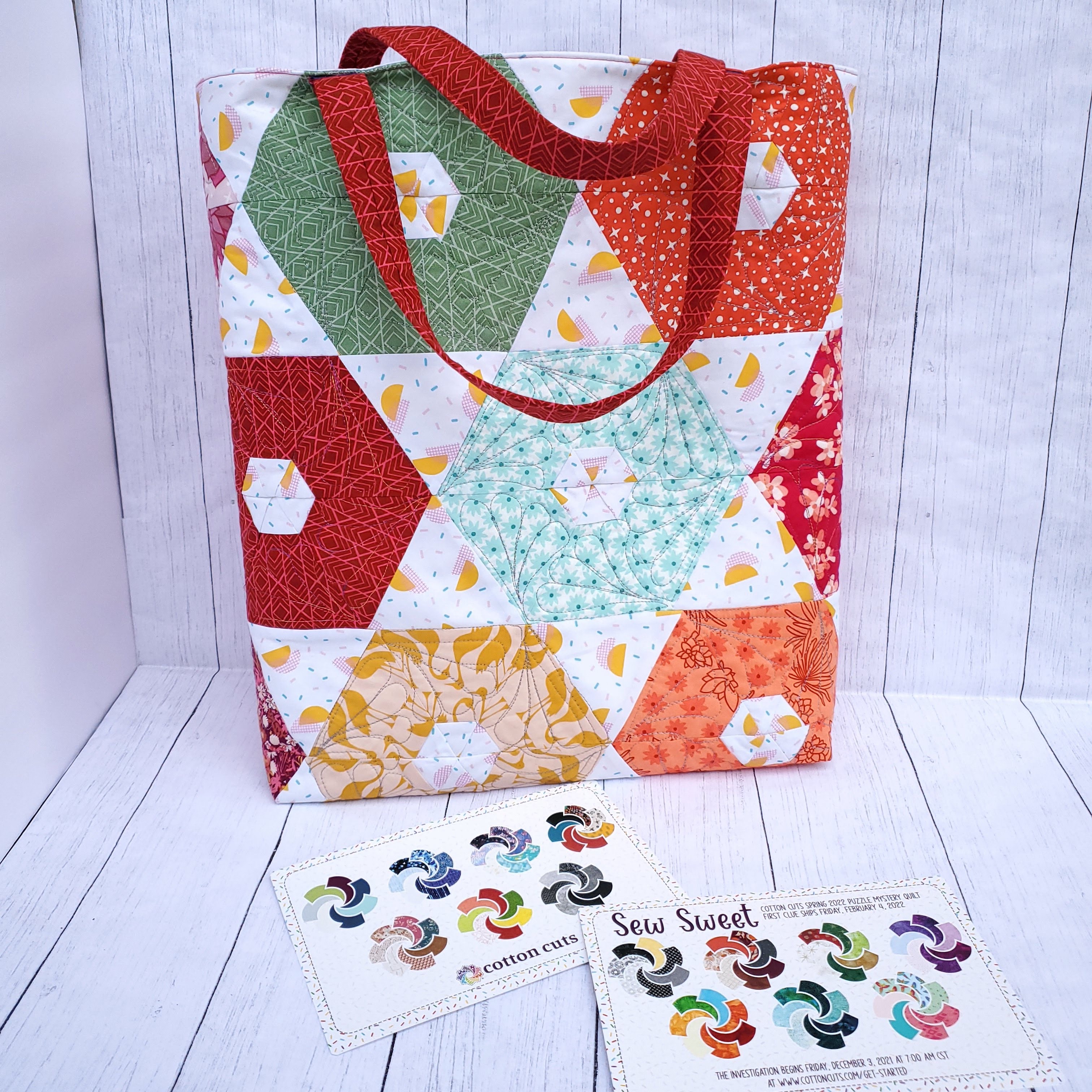 What can I do with a Stitch-It Box? - Becca
We can't get enough of Becca sharing with our readers all of the great projects you can do with our new Stitch-It Box. It can be overwhelming to receive such a fantastic box of pre-cut fabric and not sure what direction to go once you have it in hand. So when you order your Stitch-It Box next month, know that you can look to Becca for the inspiration you need to turn that fabric into something gorgeous.
https://www.cottoncuts.com/blogwhat-can-i-do-with-a-stitchit-box/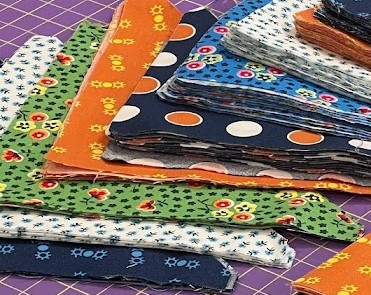 Daisi's Sewing Organization Hacks
Do you work in chaos in your sewing area? I think it is hard to concentrate on the task at hand when your work space is disorganized, whether it is your desk, your kitchen or especially your sewing area. So don't the let creep up of tools, fabrics and patterns get you down. Follow Daisi's tips to create a work space the is clear, organized and welcomes you in.
https://www.cottoncuts.com/daisis-sewing-organization-hacks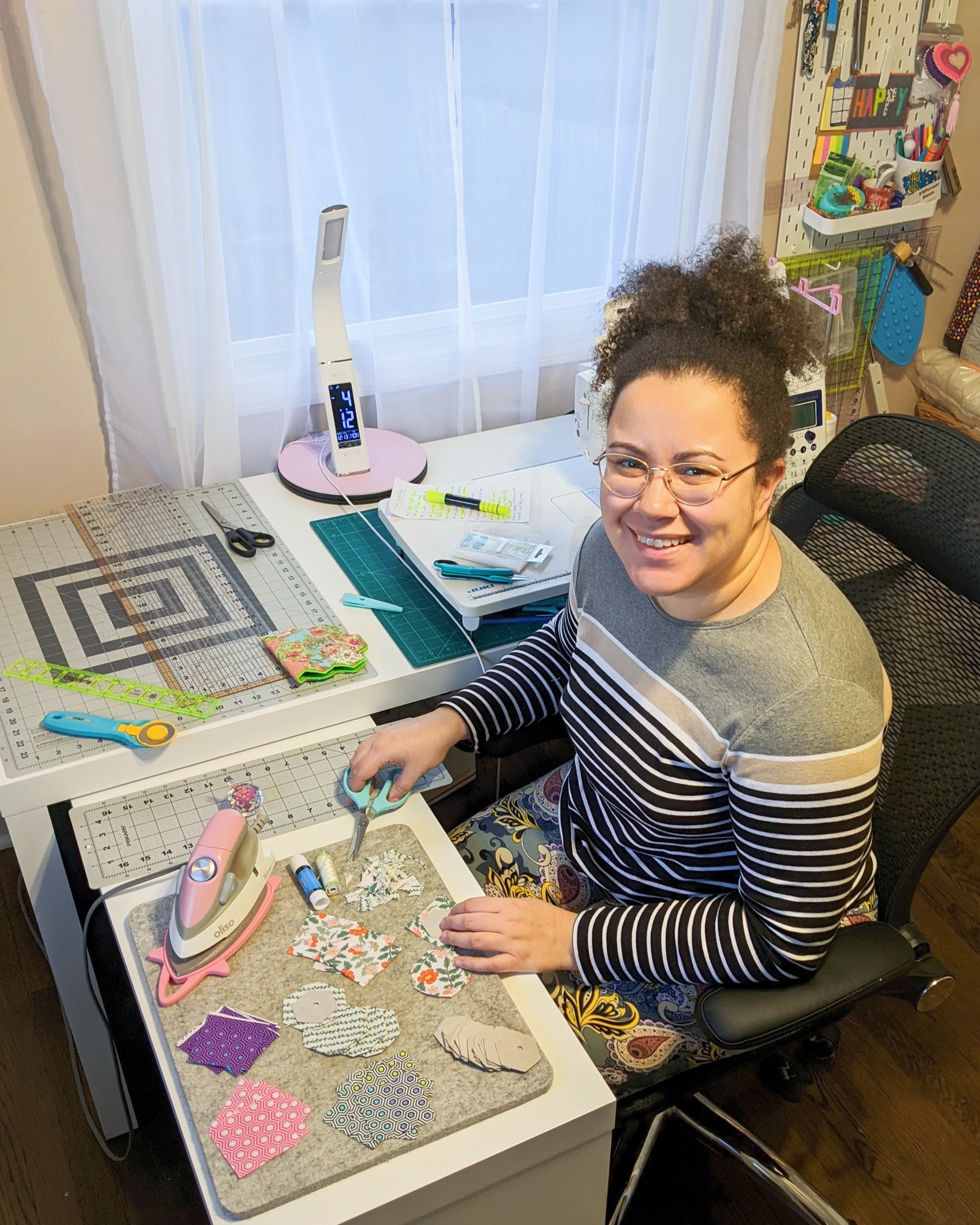 Quilter's Roll & Go Mat
Do you travel to do your sewing? Quilt retreats, or sewing at a friend's house, sew with a guild or take your projects on vacation? Then you should consider making this quick mat for your sewing essentials. Just grab and go to take your sewing on the road. It will hold everything you need.
https://www.cottoncuts.com/blog/quilters-rolln-go-mat/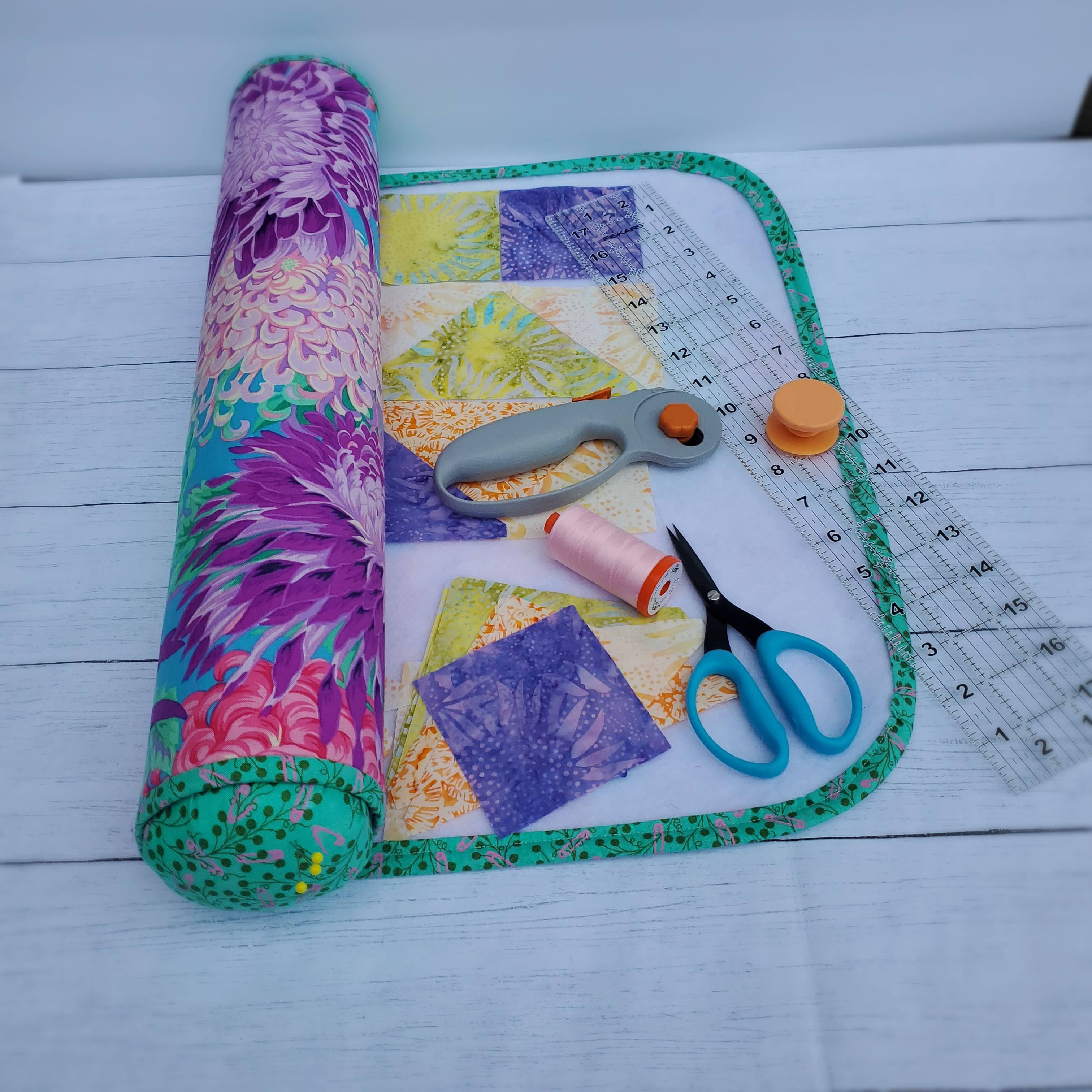 Origami Drawstring Bag by Beth Ann
Beth Ann creates beautiful projects for Cotton Cuts each month with our Java monthly membership. Every month she outdoes herself. Her creativity is unbelievable. But her origami bag is so cute, and easy, and perfect to give as a gift.
www.cottoncuts.com/origami-drawstring-bag-with-beth-ann-williams
Spring Wreath
Joanne never stops amazing us. (This is one of those projects I really wanted to take home with me when she finished it.) This wreath can hang on your door as soon as the first tulips start to bloom.
www.cottoncuts.com/blog/spring-wreath/
Carving Your Own Path Wall Hanging
Jaszmine is so multi-talented, it's hard to pick from all of the great projects she has contributed to our blog this year. She works in many textures and mediums, and is always encouraging her readers to try new things. This original wall hanging she designed is just the cutest. We can't wait to see even more creativity from her in the coming year.
https://www.cottoncuts.com/carving-your-own-path-wall-hanging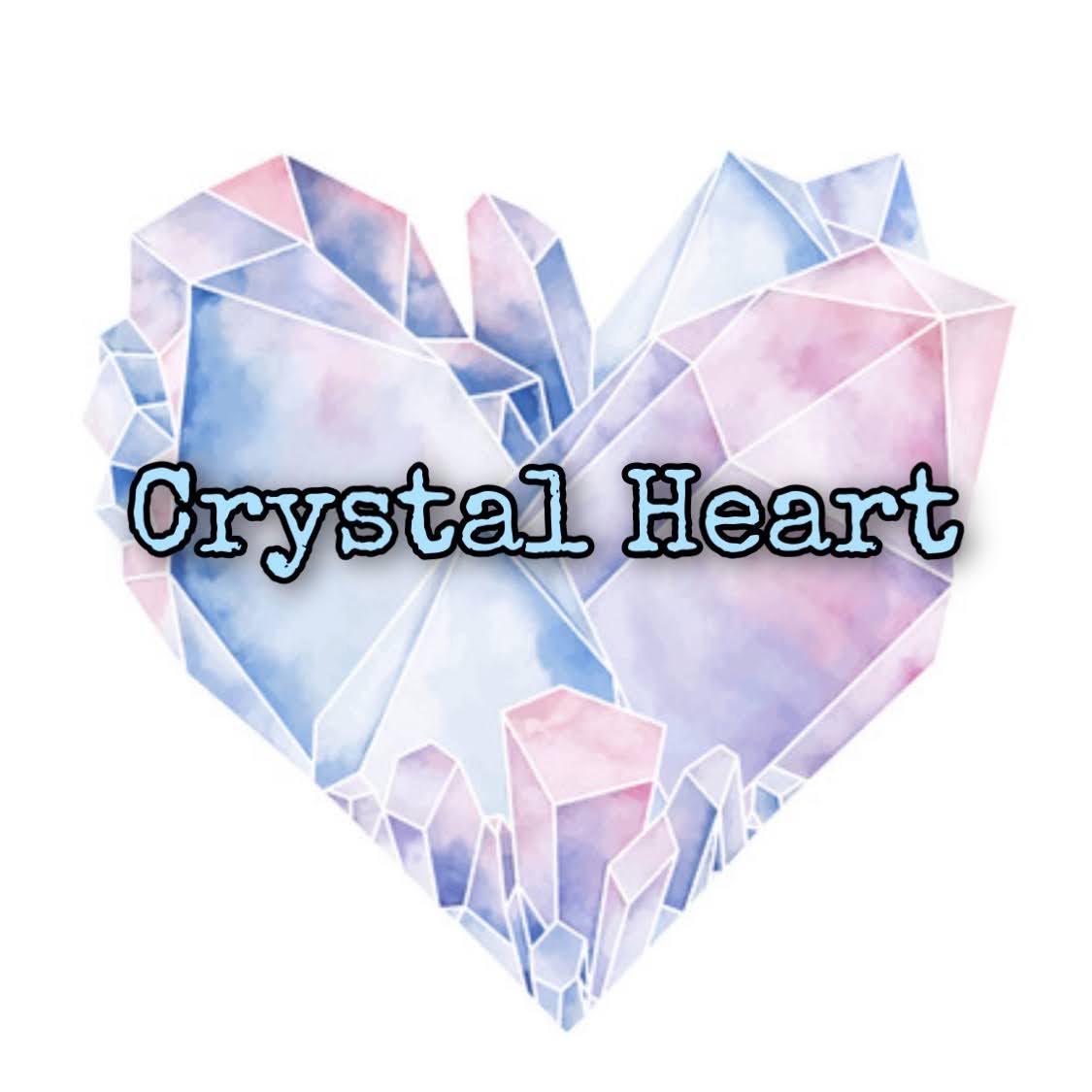 Persevere
Again, Ian knocks it out of the park. His insightful article is a great read. But let's be honest, the bag he made is incredible. I can't even tell you how many readers, including Cotton Cuts fabric enthusiasts, requested that he make this bag for them.
https://www.cottoncuts.com/blogpersevere/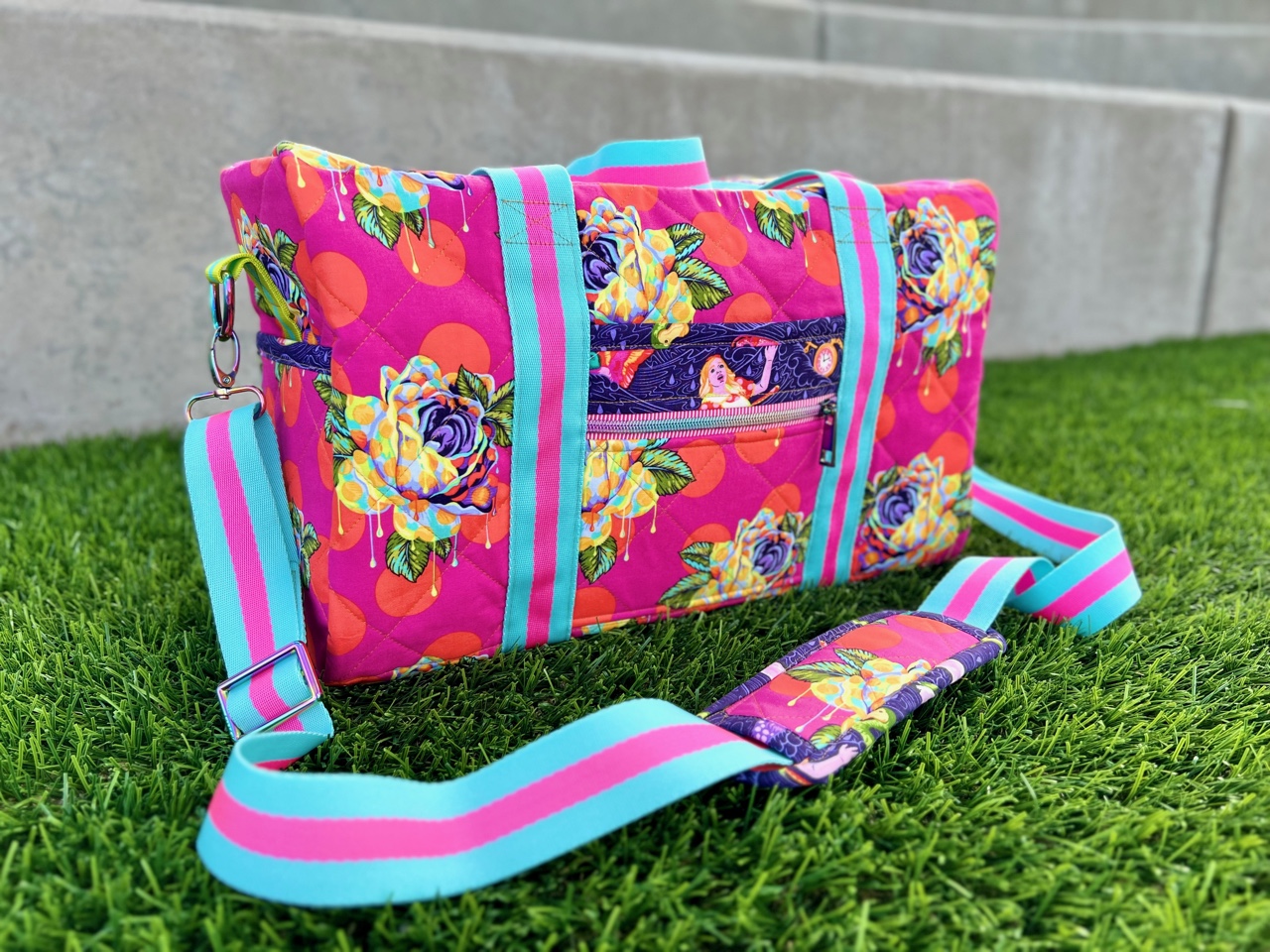 Book Pillow
Joanne comes up with the most creative and cute projects. This is definitely a favorite. Can't you see a child you love curling up with their book pillow every night, getting those reading minutes done before bed? And you have plenty of time to get this easy project ready for gifting next Christmas.
https://www.cottoncuts.com/book-pillow
This is just the tip of the iceberg, folks. This is a selection of just some highlights from our 2022 bloggers. Every project is amazing and creative. And most importantly, they are projects you can do at home. There are insights and inspirations to be found as well. Take a look through all of our blogs and let us know which ones inspire you.
We can't wait to see what creativity our bloggers bring us in 2023. SEW make sure to check back each week to see what awesome ideas are shared.