Introducing the Cotton Cuts Family!
Classic & Mini Pop
Fabric customized to YOUR unique preferences
Modern Maker
Exclusive deliveries of NEW modern fabric collections
Puzzle Mystery Quilt
Precut parts and pieces come together to form a beautiful quilt top. Can you solve the mystery?
Mission
Cotton Cuts is on a mission to create jobs. We have partnered with a local workshop that provides dignified employment opportunities to the intellectually challenged and to those with other disabilities. Every Cotton Cuts membership that you purchase contributes toward enriching the lives of these very talented individuals.
Build your stash while feeling good about it!
CONGRATULATIONS! You've found our constellation! Enter your e-mail to be entered to win a fat quarter bundle from the incredible LOUISE colorway. Giveaway closes at 10:00 pm, Saturday May 25th, Central Daylight Time.
Wanting to join in the mystery fun? 10 months, 12 colorways. Everything is precut, US shipping is free! Yes, free!
Signups open Friday, May 31st at 7:000 am CDT
Are you part of the conversation?
#cottoncuts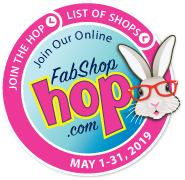 Our bunny is super excited about Mother's Day this month and is hiding with the best "Gifts" to give and receive.