Recently there was a fire at my apartment complex. Thankfully, no one was hurt, and it only affected 2 or 3 units. However, it got me thinking about one of my biggest fears. Well, not really a fear but more of a phobia. Even as a kid, thinking about losing my home to a fire has scared me. I would even have nightmares about it. To this day it still freaks me out and I have a "go bag" with my quilts so that I can grab the bag and get out. Am I a little crazy? Probably. A lot of times when someone loses a home you will hear them say something to the effect of "Things can be replaced, lives can't." They are right when they say this. A lot of things can be replaced, but there are some things I own that are one of a kind and can never be replaced. My quilts would be included in that. My Cotton Cuts Puzzle Mystery quilts are truly one of a kind, and since the patterns are not sold there would be no way for me to replace it. That brings me to one of the most important things we need to do as quilt makers.
A quilt is never done until it has a label.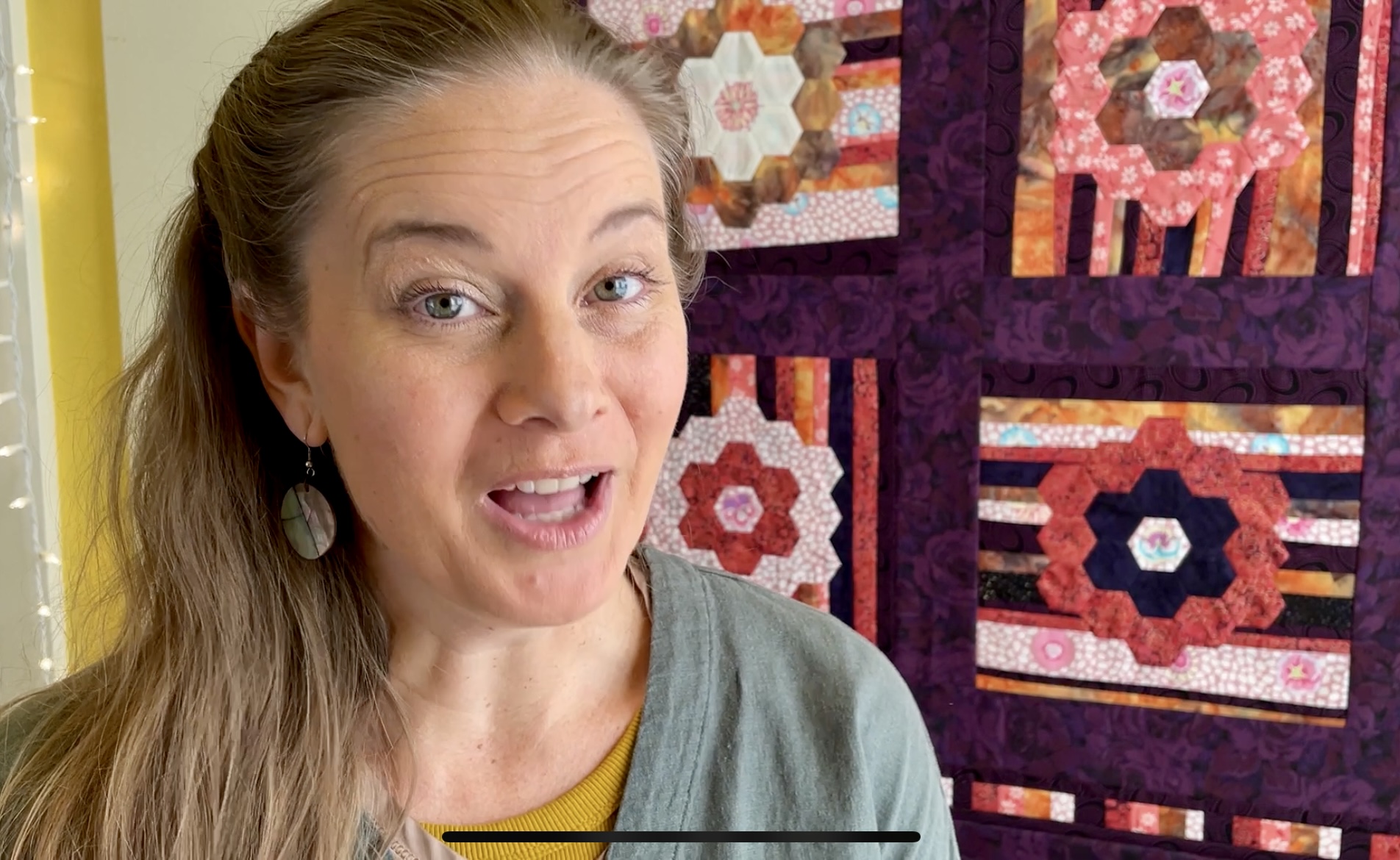 I am just as guilty of not putting a label on my quilt as the next person, but that is one of my goals is to get better at it. I know a lot of times when I finish a quilt I am just so ready to have it done that I don't take the extra time to put a label on it. However, the label tells the story of your quilt when you are not there to tell it. It's like a signature on a painting or a stamp on the back of a greeting card. It tells the world who took their precious time to make this quilt by hand. It also gives credit to the person who quilted it if it was someone other than yourself. These bits of information are so important at keeping the history alive even after we are gone. I hear so many stories of children who don't know the worth of a quilt their mother or grandmother made and end up selling it at a garage sale or giving it to as donation. Once that quilt has left the family unless it has a label on it all the history will be lost. There have also been stories of quilts being reunited with loved ones thanks to the label. So even if you hate to work on a label, think of it as a way to preserve your legacy no matter where that quilt ends up.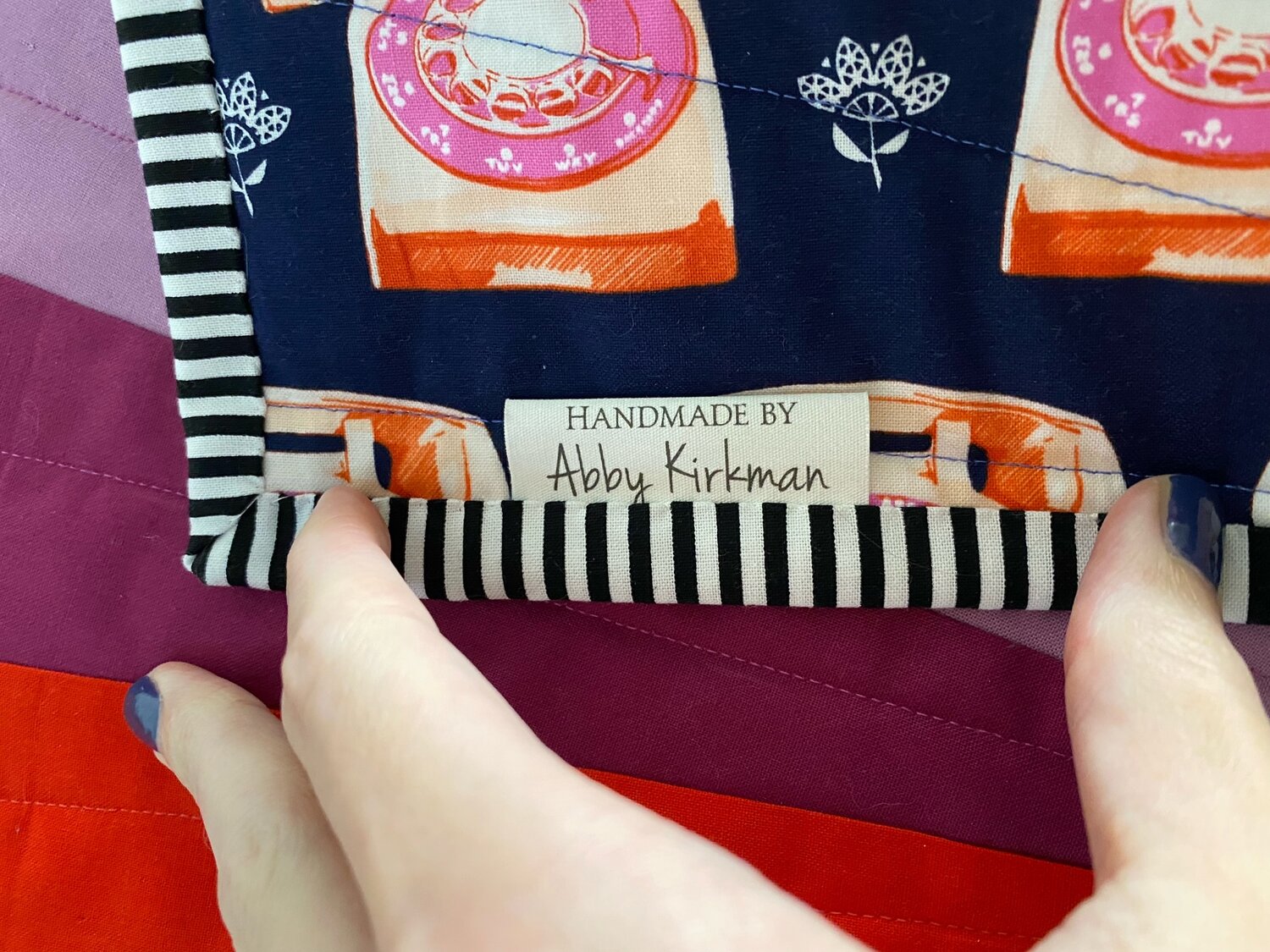 What is awesome about quilt labels is the way you label your quilt is completely up to you! There isn't a right way to make a label or what information you must include.
Let's break down the different elements in a quilt label:
First is what your label is made from. You can use a piece of solid fabric or patterned fabric. You can use a printable fabric label that you print in your ink jet printer then iron on. You can also get specially made tags that you can sew into the binding.
Second, is what kind of medium are you going to use to write the information in. In the past I have used my Cricut to cut out iron-on vinyl to adhere to the fabric, but you can use a sharpie or Sakura Pigma to hand write your information right on the fabric for the label. It doesn't have to be too fancy, but if you own an embroidery machine you can really make a nice label with it.
Third, what kind of information do you want to include? Most of the time I like to include my name, the name of my quilt, where it was made, the year it was made, and who did the quilting if it was someone other than myself. However, don't feel like you must include all of that. If you just want to put your name and the year, then go for it.
Lastly, how you attach your label to your quilt is up to your preference. You can whip stitch it to the back or even the front if you wanted. You can sew it into the binding or give it a little space from the edge. I hate hand sewing so if I am thinking about it and get my label done before I put the binding on, I like to sew my label into the binding and leave a little hand stitching as possible.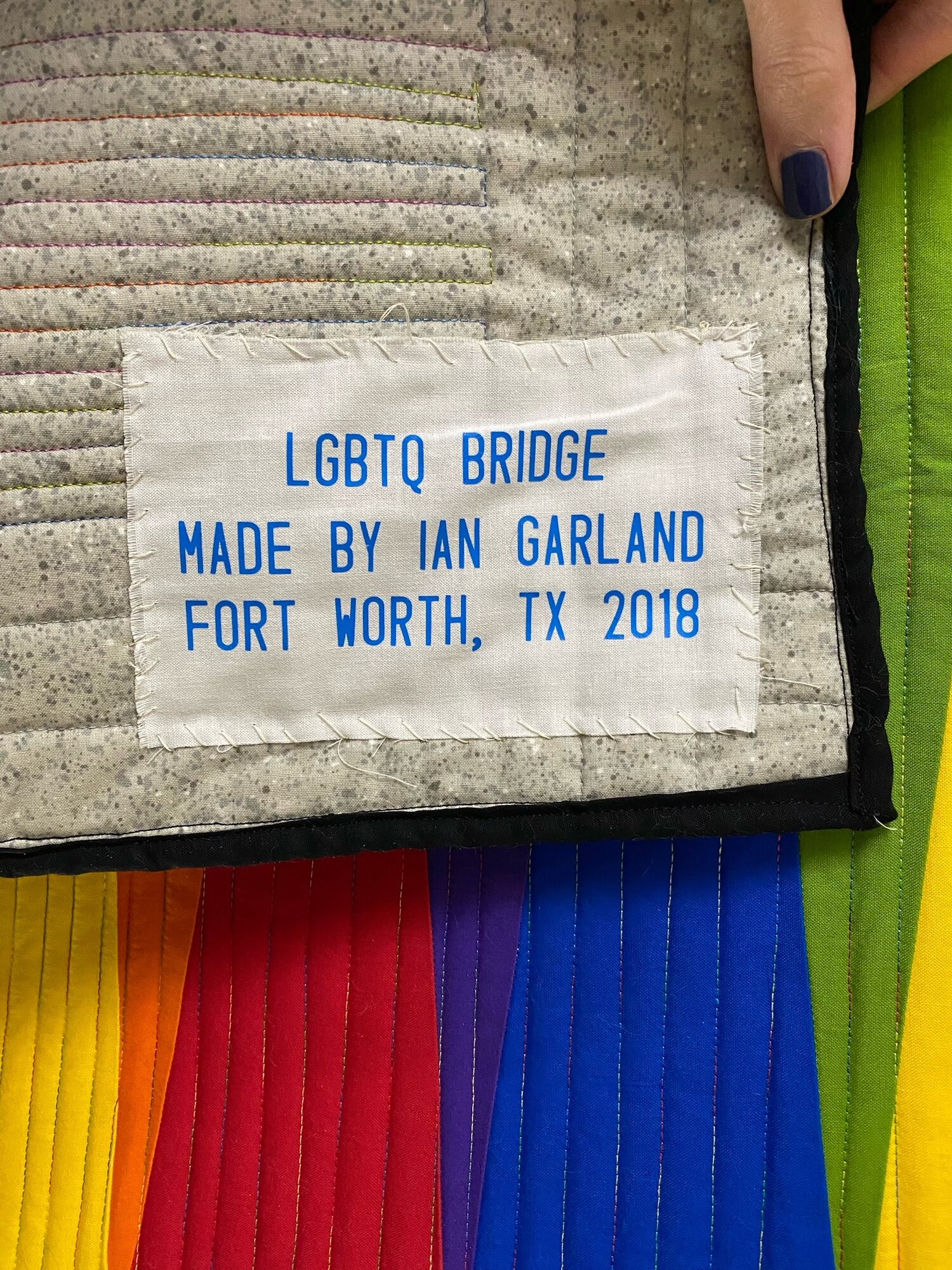 There are so many ways to put a label onto a quilt, but we all need to be more diligent about doing so. Even if you don't like your handwriting and that is what is keeping you from doing it, think about how it will preserve the history of that quilt. If you are giving it as a gift, more than likely the recipient is going to love the unique handwritten label that will always remind them of who cared enough to make them a handmade quilt. Remember, a quilt is never done until it has a label.

Ian Garland
Off Kilter Crafter
https://www.youtube.com/OffKilterCrafterIan