Hi I'm Ali! I'm a senior fabric enthusiast at Cotton Cuts and guest blogger for this week. With the help of my roommate 25 years ago, I learned the basics of sewing and started making my own clothes. That began my downward spiral into the vast crafting world and I found myself learning how to make ALL THE THINGS!
Since joining the Cotton Cuts team 2 years ago, and being inspired by all their incredible projects, I have found a love of quilting. I finished my first 3 puzzle mystery quilts (with 4 currently in the works) and branched out into creating my own projects. I love to peruse Pinterest for ideas and inspiration and have recently found a love for pre-cuts. Working with my very limited free time, thanks to working 2 jobs and 3 kids playing travel hockey, pre-cuts have made it possible for me to create quilts that I can actually finish in a timely manner.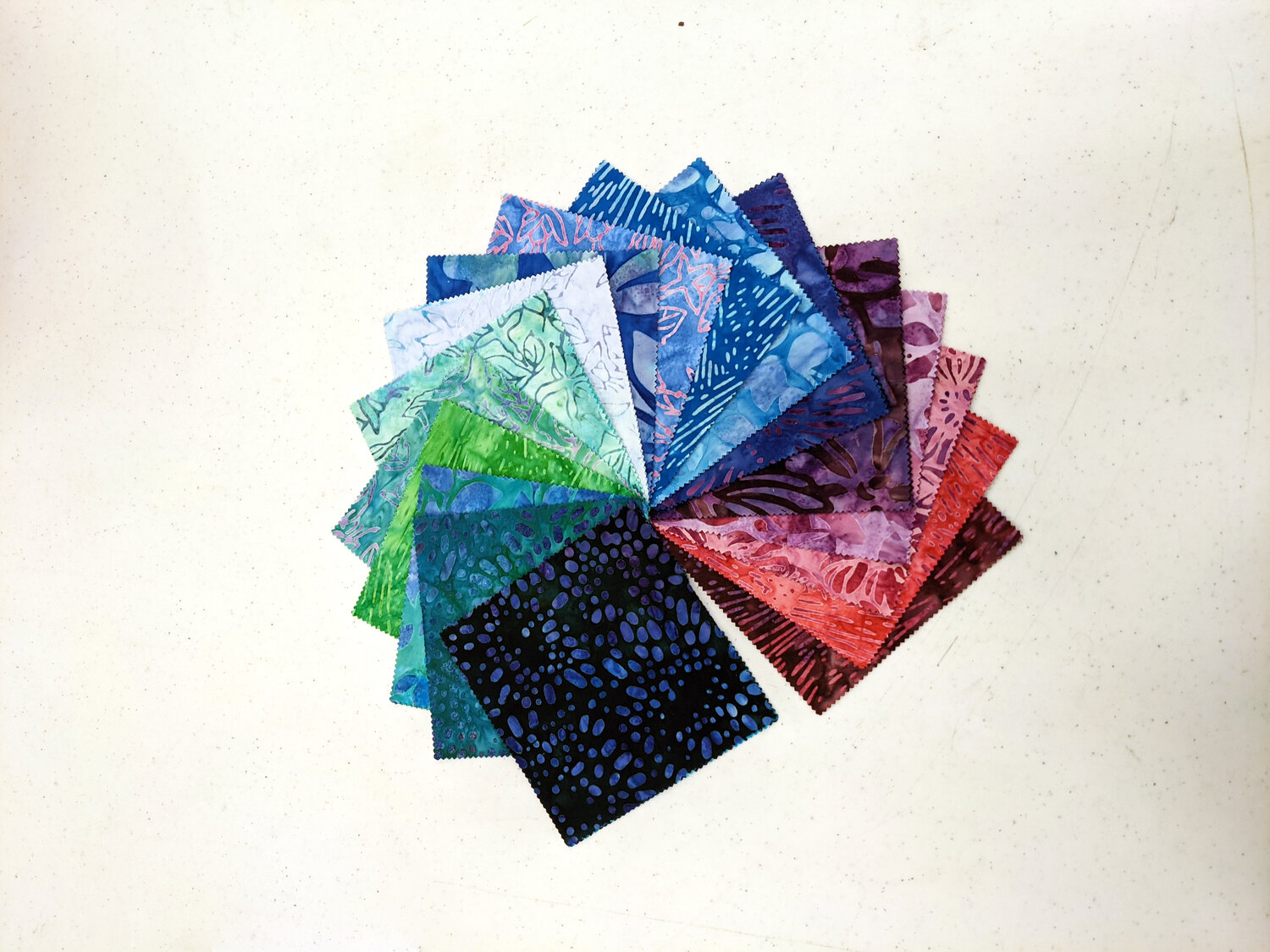 I came across the disappearing 4 patch pattern while cruising Pinterest one night and instantly fell in love with it. I love that it is incredibly easy and quick to do, but gives the illusion of intense, intricate work.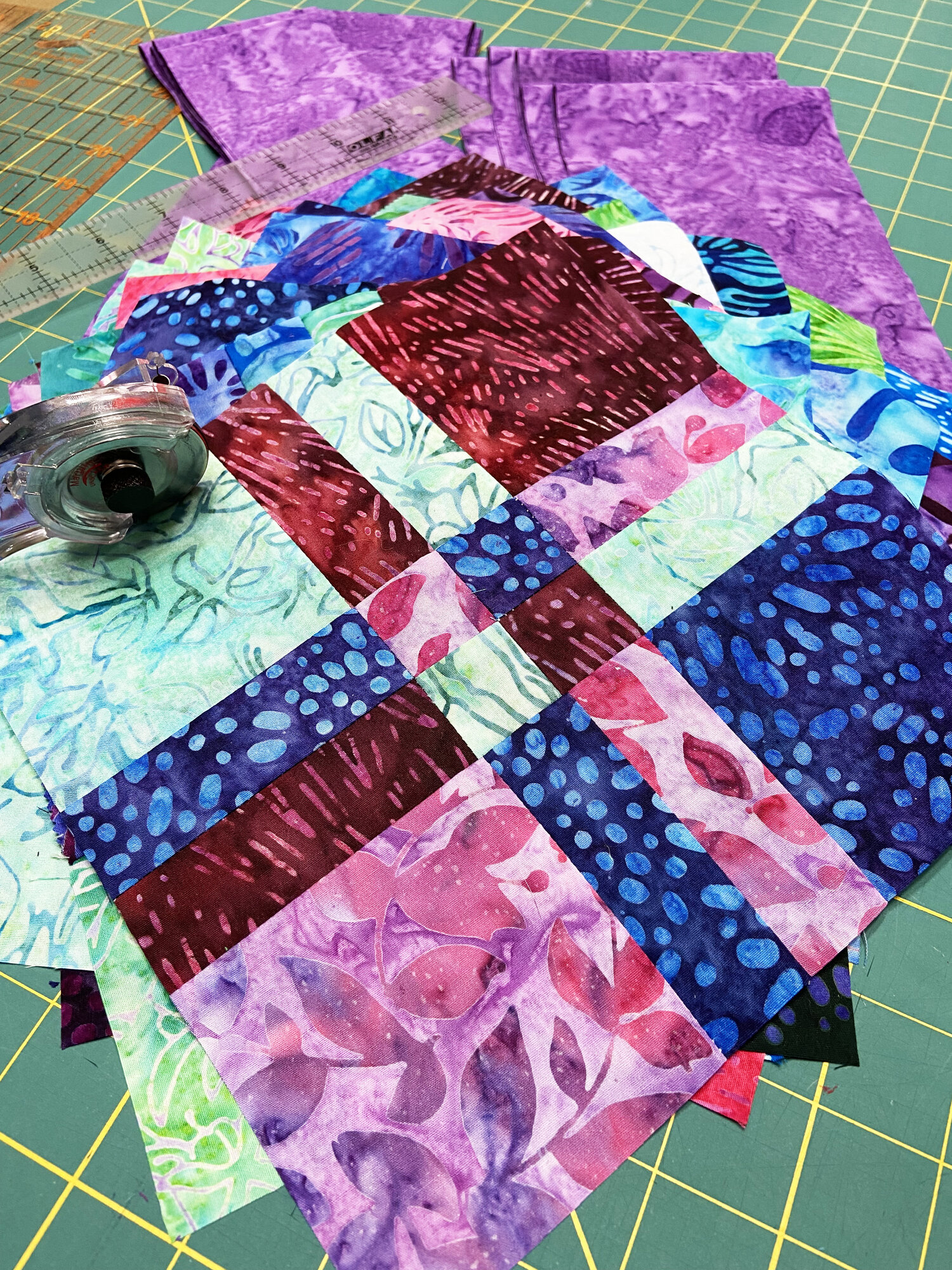 I took this patten one step further and added a couple extra "flips". After making the 4 patch and cutting it apart (we quilters are funny like that) I flipped the 4 center pieces and the small center 4 patch piece and sewed them into 3 rows. I then flipped the top and bottom rows so each new square included all 4 fabrics. Fun little twist, right?!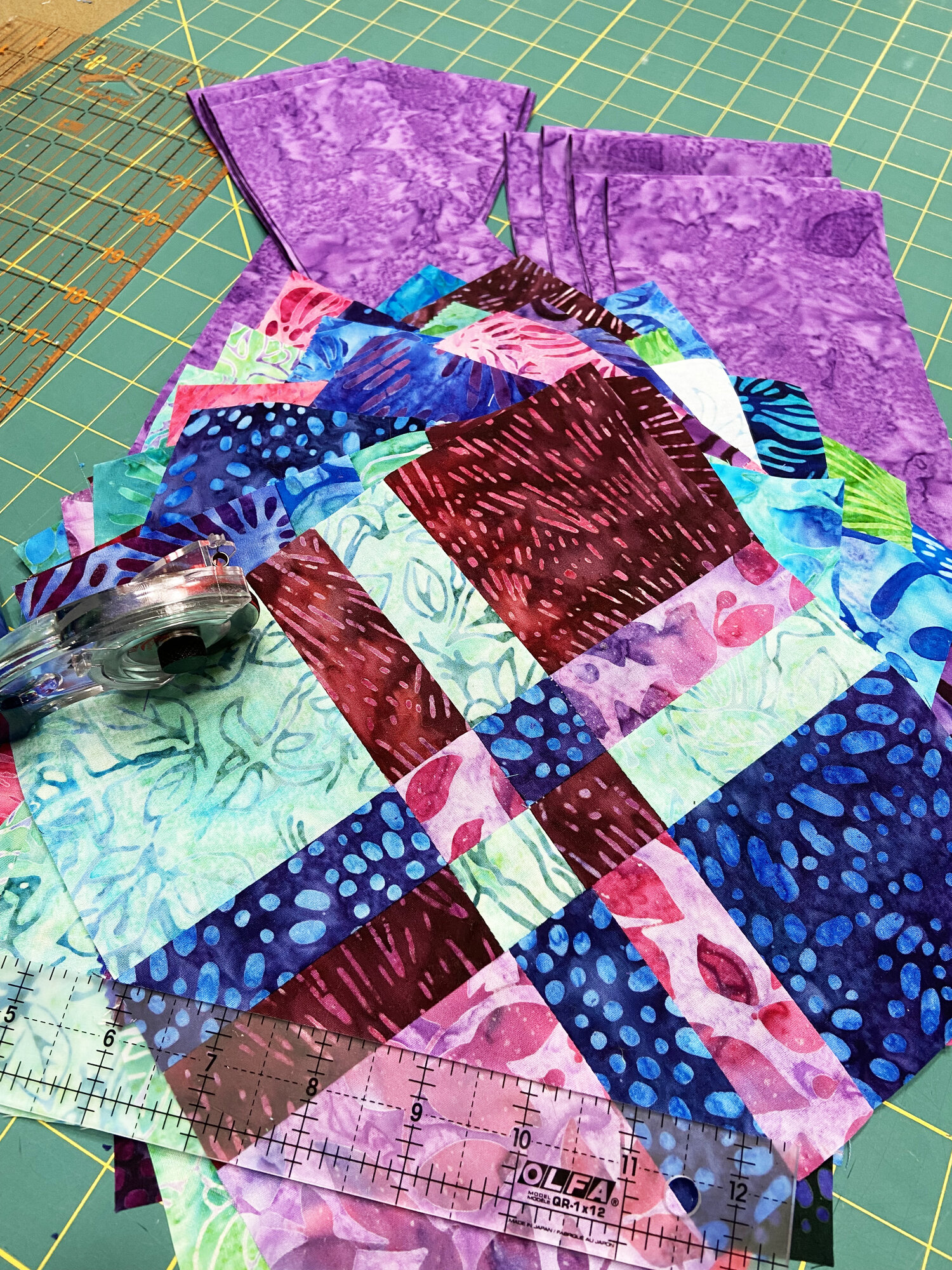 For this project, I used 2 charm packs from Robert Kaufman Artisan Batiks that will debut as part of Cotton Cut's Precut Academy (soon, yay!) I was able to get 21 finished 8 1/2" blocks from the 2 packs, but I only used 20 for this quilt. The extra block will become a coordinating pillow.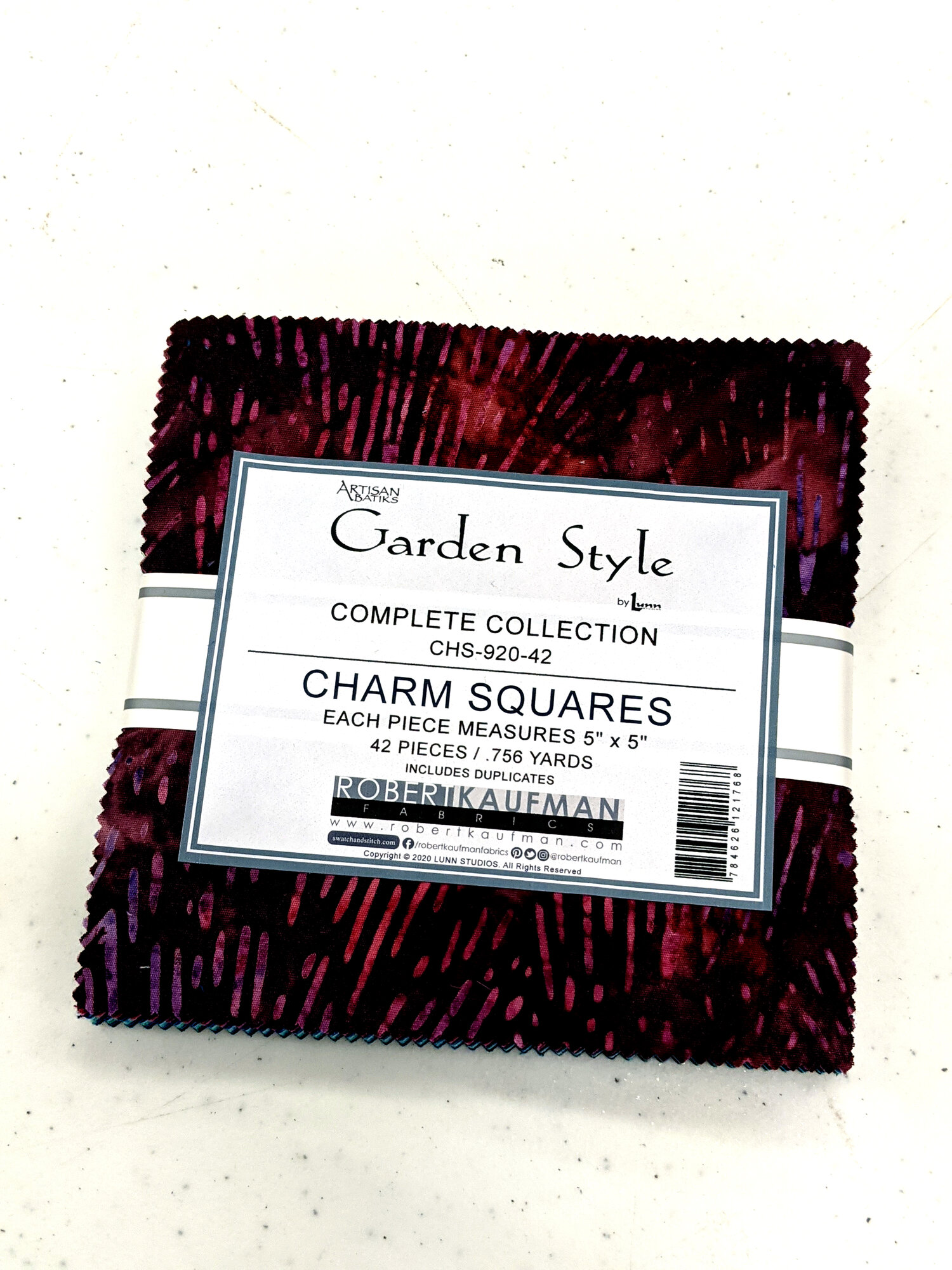 After laying out my blocks during one of our weekly "sew and tell" meetings at the shop, and the help of my brilliant co-workers, I decided to add sashing and borders to make the finished quilt a little bigger. Having all these beautiful batiks at my fingertips in the shop made it difficult for me to chose a coordinating fabric for the sashing and borders. I finally decided on the gorgeous Robert Kaufman purple to tie it all together without taking away from the individual blocks. I absolutely love how it turned out! The finished size is 48"x58", so it will be a nice little couch blanket…as long as my kids don't run off with it!