It is October 1st and officially the start of all things Halloween! Today I am going to share with you a mummy cat daily activity countdown to Halloween project. This would be a fun project to involve the kids. I started with the free cat pattern downloaded and printed from Gingiber and some Ruby Star fabric from Cotton Cuts.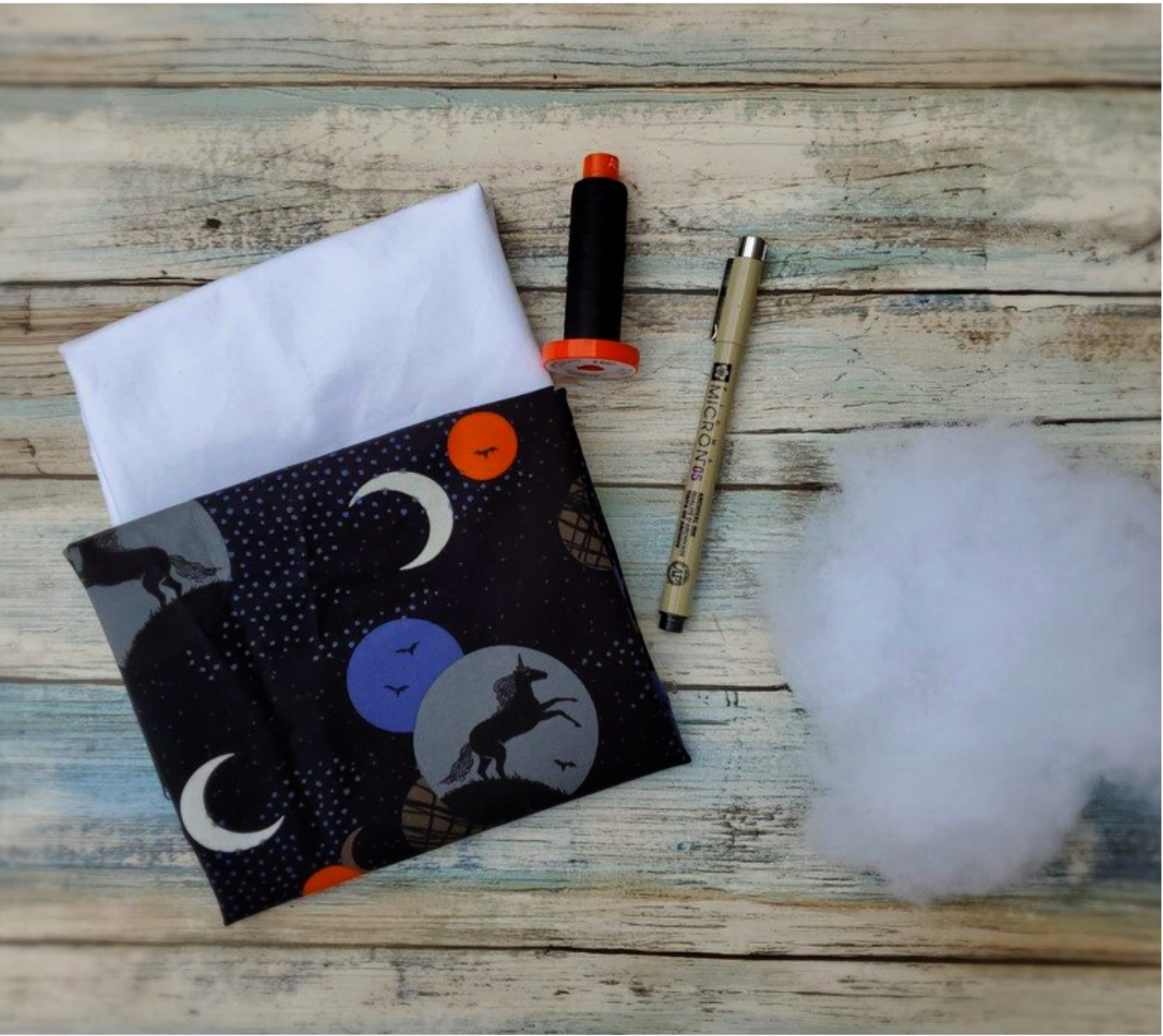 Materials needed:
Fat quarter for cat

Strips of muslin

Coordinating thread

Fabric marker

Poly-fil or fabric scraps

Plastic snaps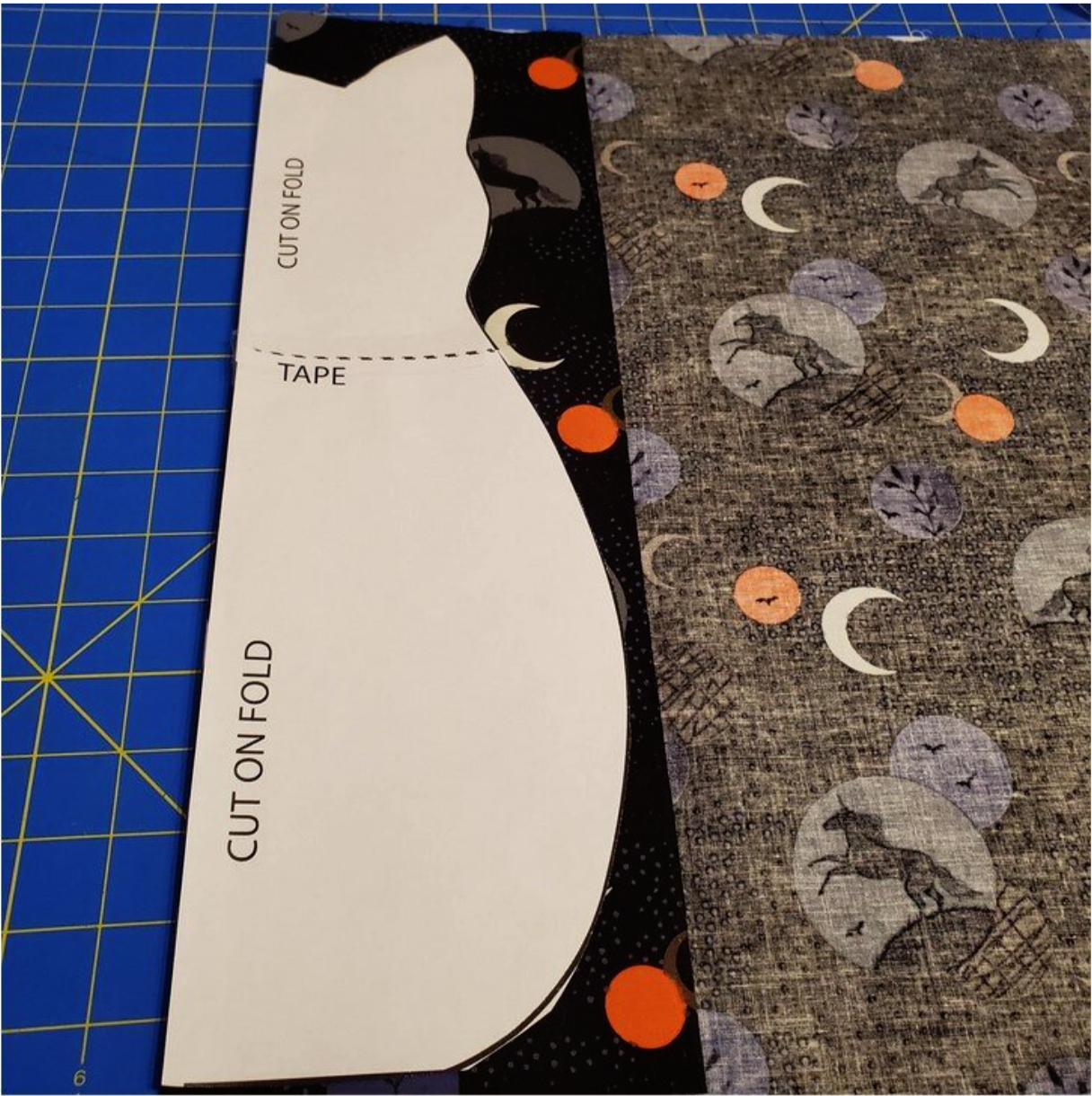 The cat easily fits on a fold using a fat quarter. Cut out two pieces.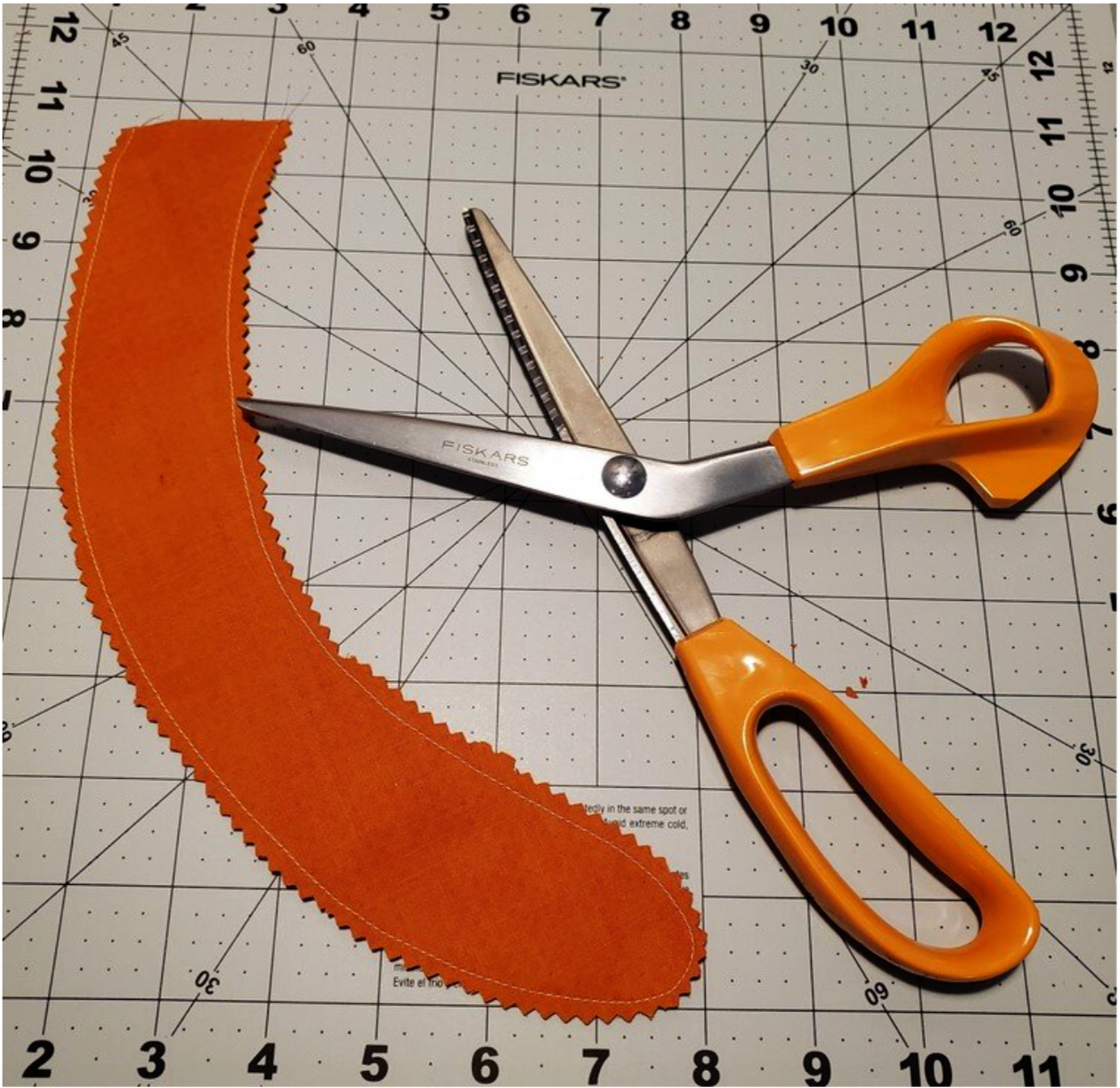 Incorporating a different fabric for the tail added interest. Sew the tail right sides together and turn the right side out. Stuff the tail firmly then less as you get to the base where it will connect to the body.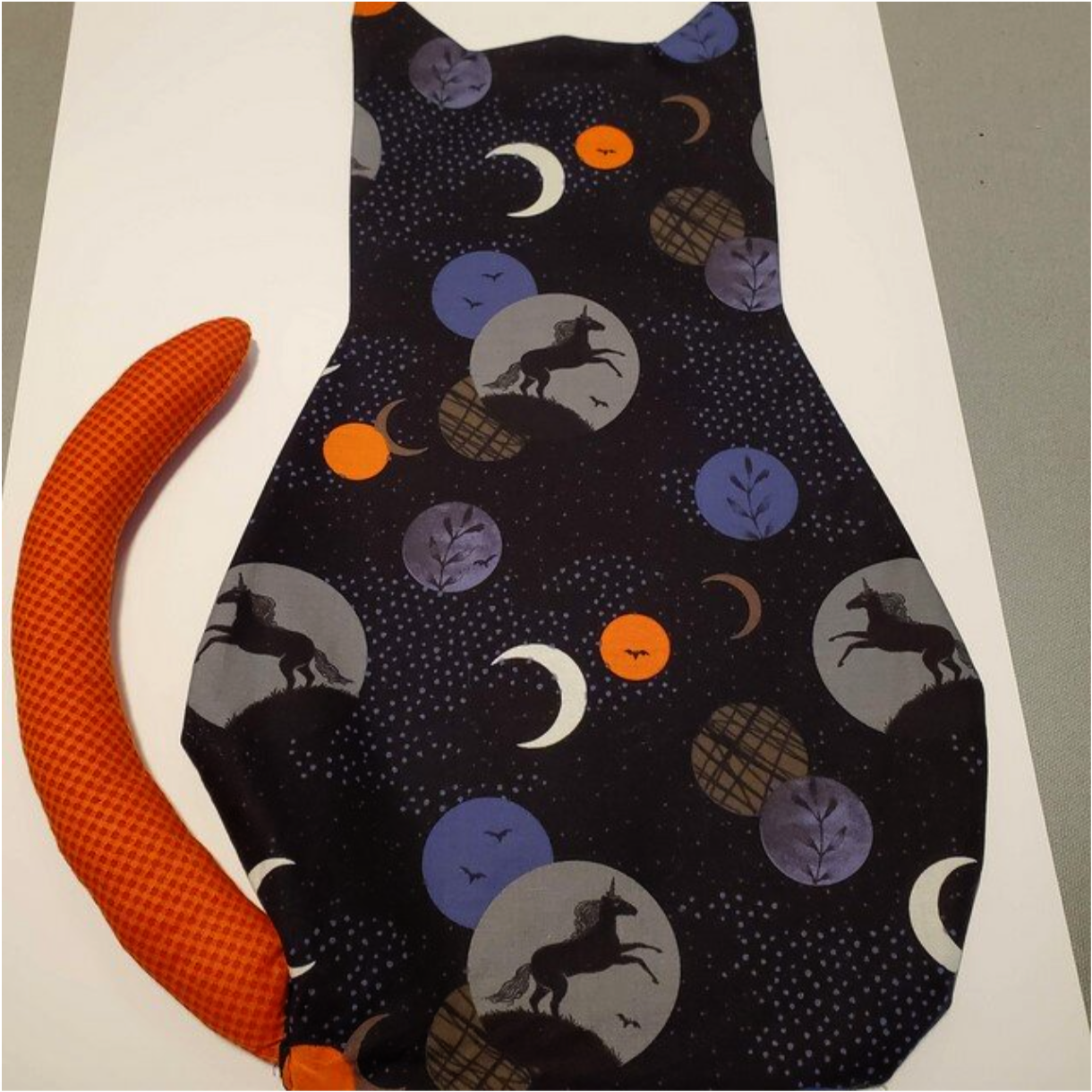 Place the tail between the body pieces lining up the raw edges to enclose in the seam as you sew the body pieces together. I did give special attention to the placement so that the tail would curl in close to the body in an upright position. Sew the two body pieces right sides together using a ¼" seam and leaving about a 3" opening at the bottom edge to turn right sides out. I found it helps to use pinking shears around the curves. Clip close to the seam at the base of the cat's ears to help it lay flat. Turn right sides out and be sure you are pleased with the tail placement, it is easy to change at this stage of the process.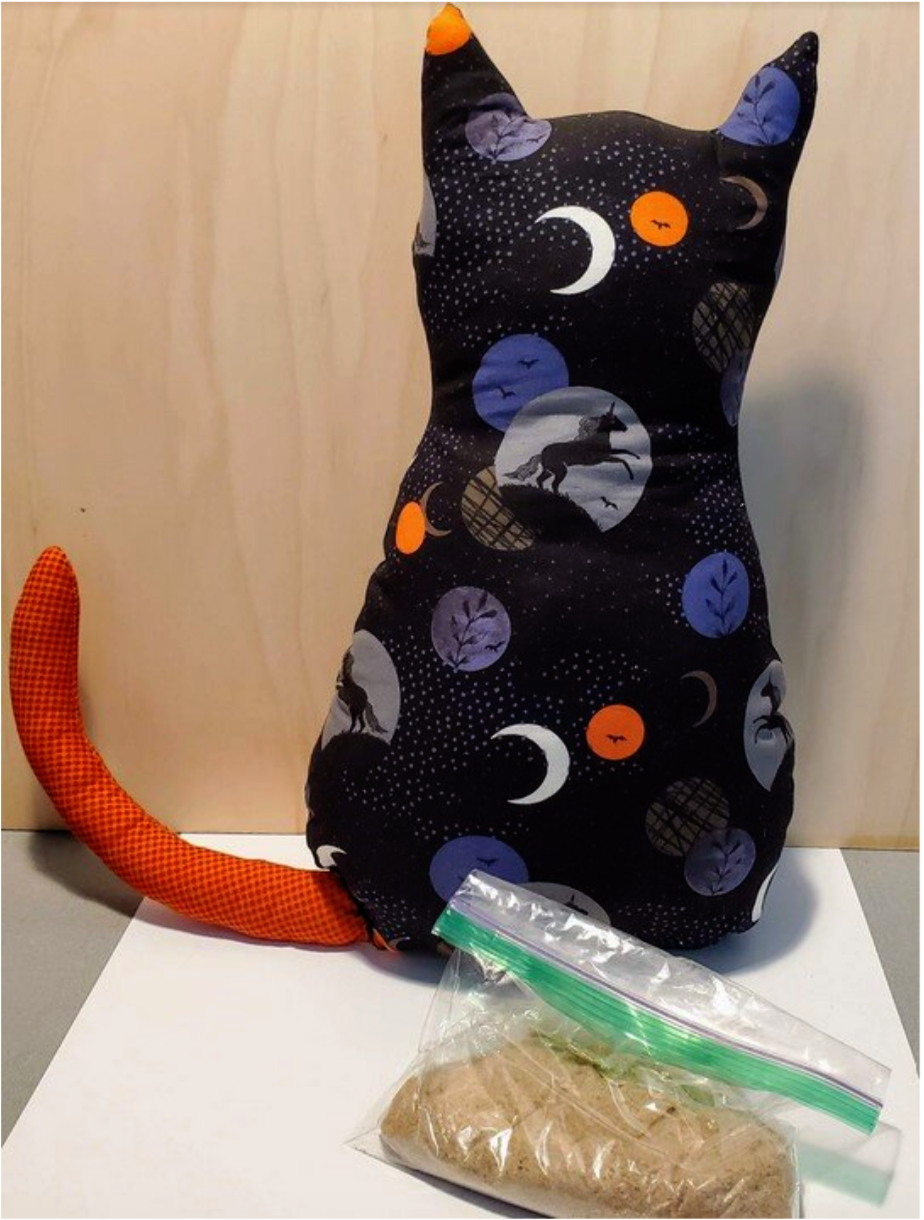 Stuff the cat starting with the ears, then head and body. I used a Ziploc bag of sand enclosed at the bottom to help the cat stay upright. Hand stitch the bottom seam closed, and add a few stitches to secure the tail on the body below the neck.
Now for the fun part of ripping the 1 ½" muslin strips and writing fun fall activities to do for the next 31 days! These can be age appropriate craft projects, baking, movies or outdoor adventures. I am going to give this mummy cat to a preschool age friend so all the daily activities are geared to his interest and abilities.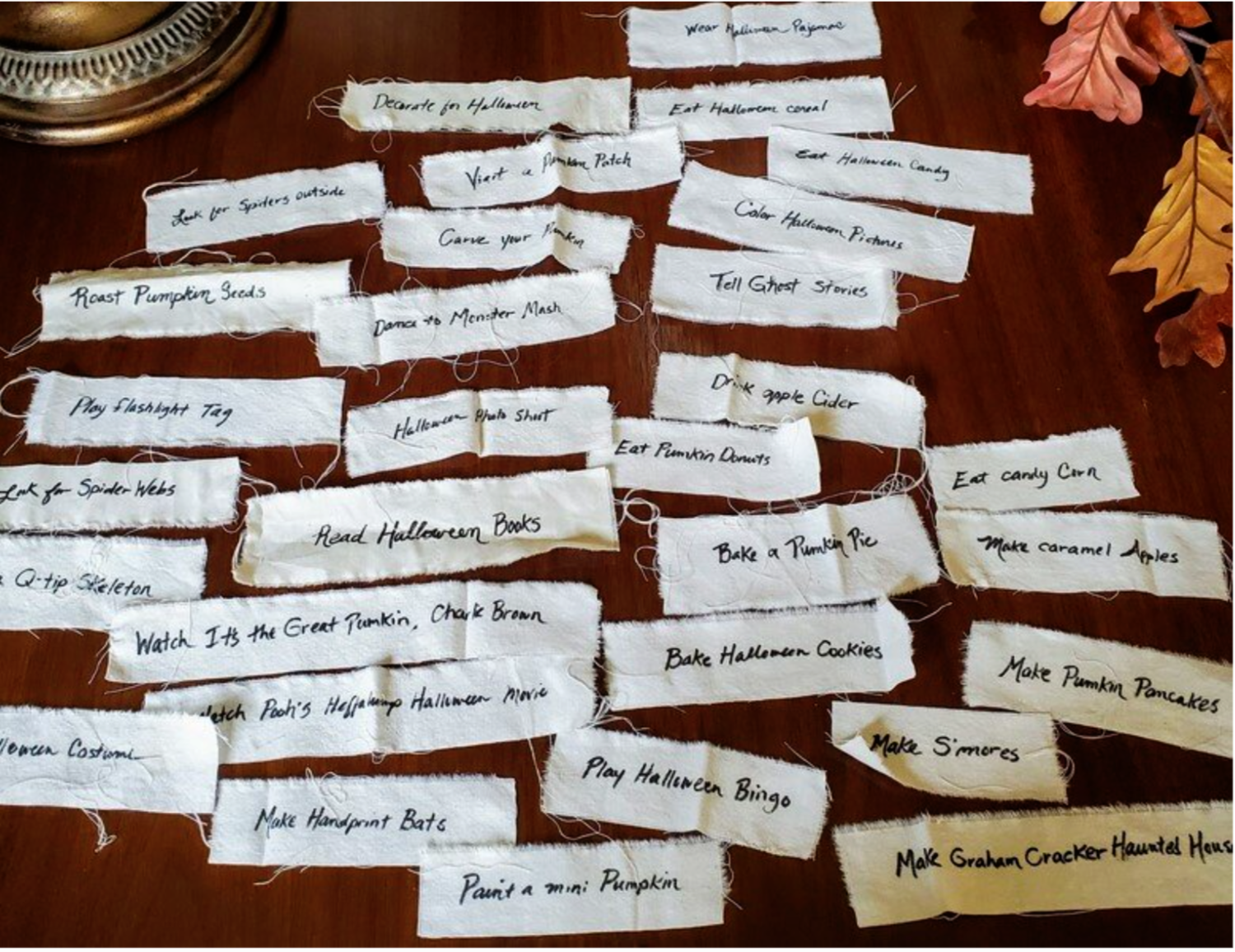 To make this cat reusable each year I used plastic snaps to attach the mummy muslin strips together. Attach the 31 mummy fabric strips together and wrap the cat from top to bottom. Now it is ready for the Halloween adventures to begin and making some fun family memories this fall.