Posted by Beth Ann Williams on 17th Oct 2022
What inspires you? What do you think about when you choose fabrics for a sewing or quilting project? Do you find yourself drawn to certain colors, shapes, or pattern styles?
I get much of my creative inspiration from nature. Some of my earliest and most enduring memories are of specific landscapes and places and the way they made me feel. Because my art and creativity is closely linked to my thoughts and feelings, my love of nature shows up in my quilts. Sometimes the influence is subtle, such as a particular colors or combinations of colors showing up in my interpretation of pattern for a bed quilt. Sometimes it is more obvious, like when I create a stylized appliquéd landscape or use improvisational piecing to create an abstract impression of a landscape.
Let's take a quick look at some examples.
I was thinking very specifically about sunshine and watching the waves come in along the shore of Lake Michigan when I selected the fabrics for my interpretation of the Rough Cut Diamonds quilt pattern by Bre T Quilt Designs: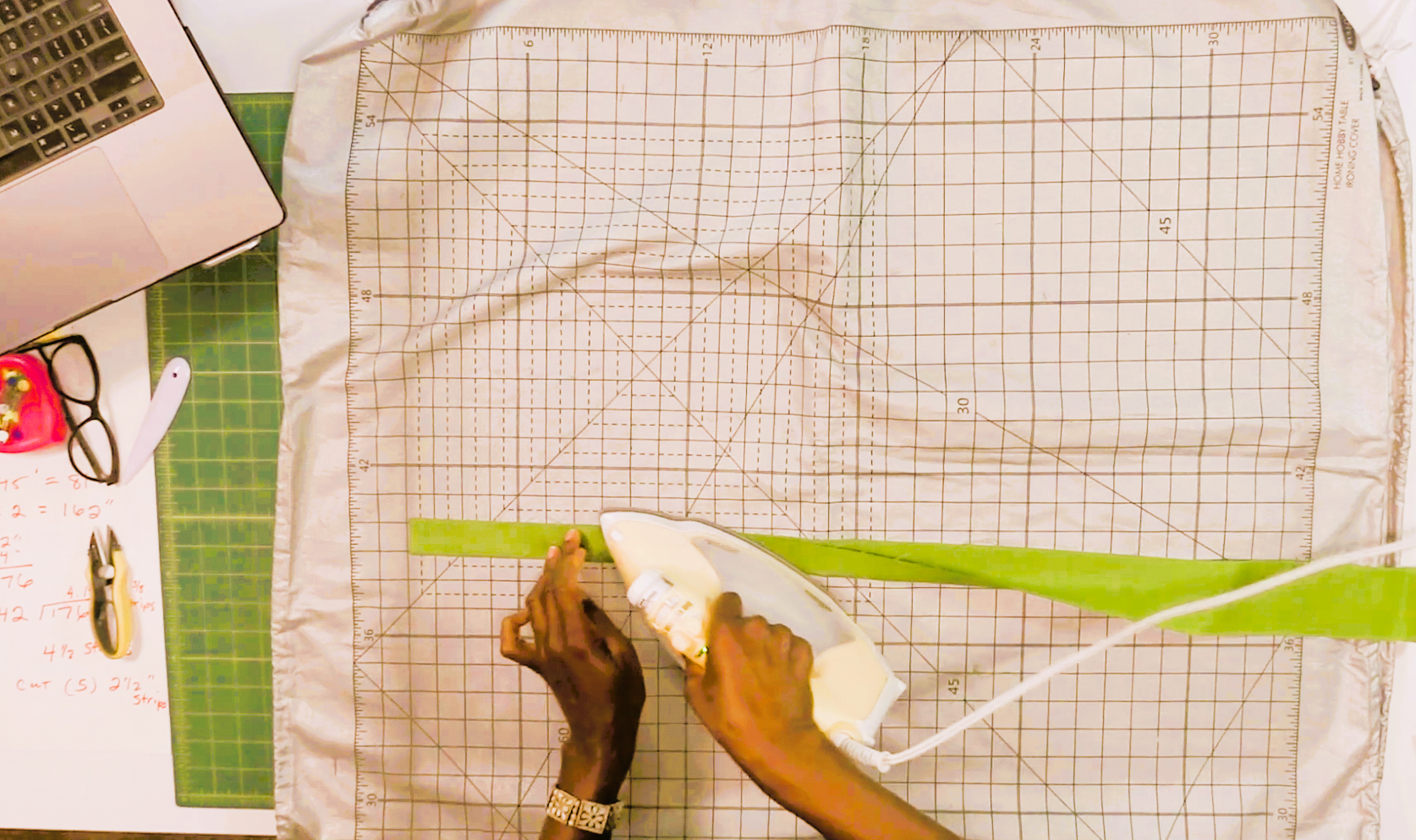 Can you see the connection? It's not a literal representation of the shoreline; but, the movement in the quilt, and the colors and textures of the fabrics I chose, all support the vibe I was trying to create. I'll think of this spot and feel the breeze on my face and the sand in my toes every time I snuggle up with this quilt, even if no one else ever makes the connection.
When I designed and appliquéd these stylized landscapes, I was thinking about Mackinac Island and all the other wonderful little lakeside towns on the shores and inlets of Lake Michigan: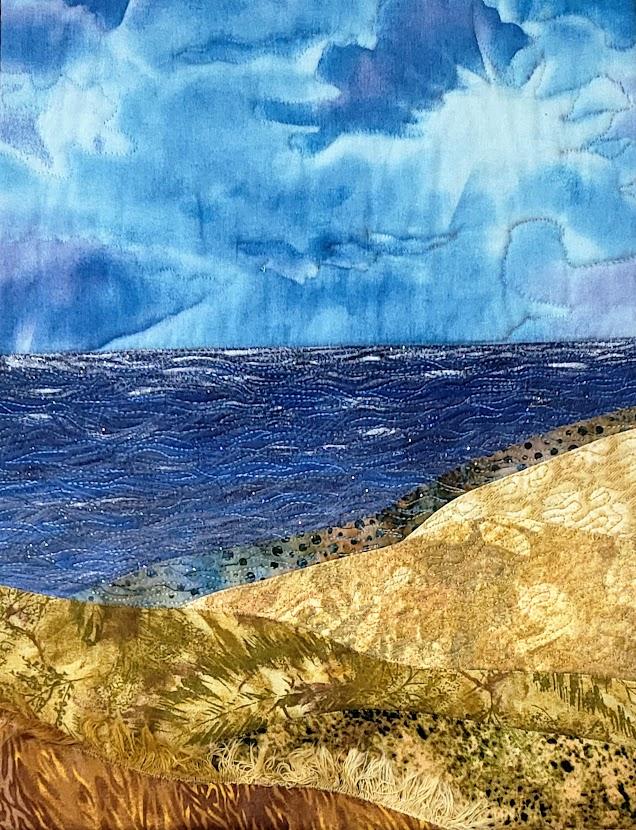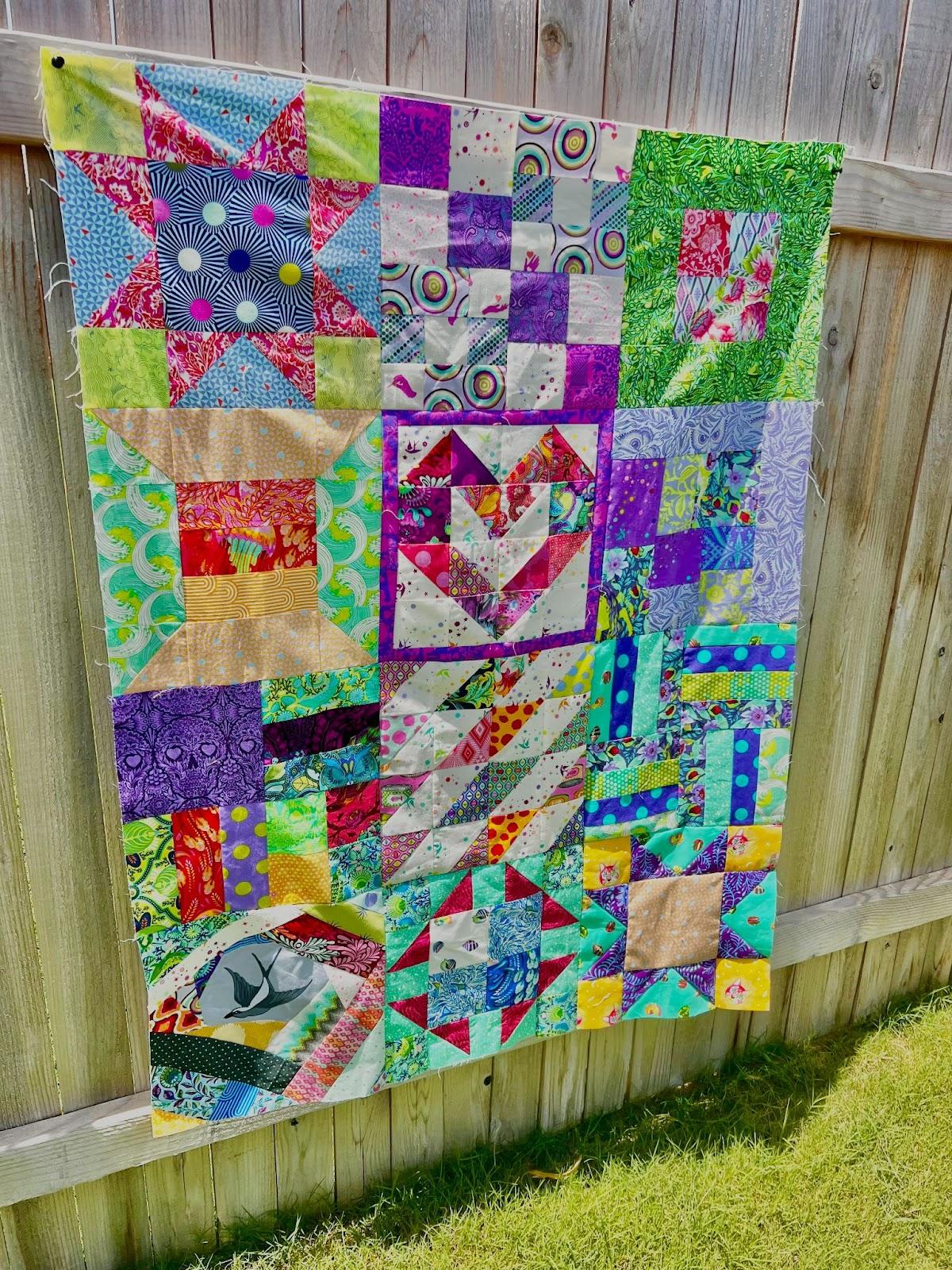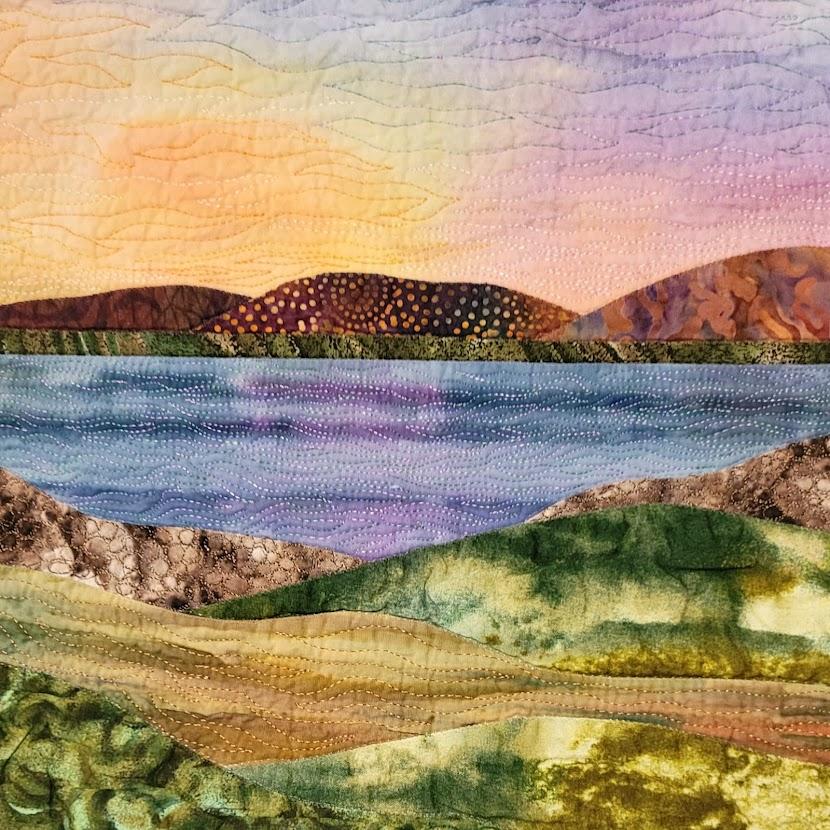 As you can see, I don't worry about photo-realism when I create these quilts. I'm rarely trying to replicate a specific location. Instead, I'm hoping to capture something that has caught my attention. Perhaps it's the combination of colors in the sky, the shimmering movement of the water, the contrast in textures on land, or just the feeling of peace that fills me when I'm sitting by the water.
One of my favorite things about the Java Batiks boxes from Cotton Cuts is how often the fabric bundles lend themselves perfectly to nature-inspired projects.
The very first piece I made as a newly minted Cotton Cuts Brand Ambassador back in March of 2020 was a little quilt based on the Pineapple variation of a Log Cabin Block. The fabrics reminded me of fresh pine needles. That led to my decision to use the coordinating Aurifil thread included in the box to quilt with a spiky feather stitch: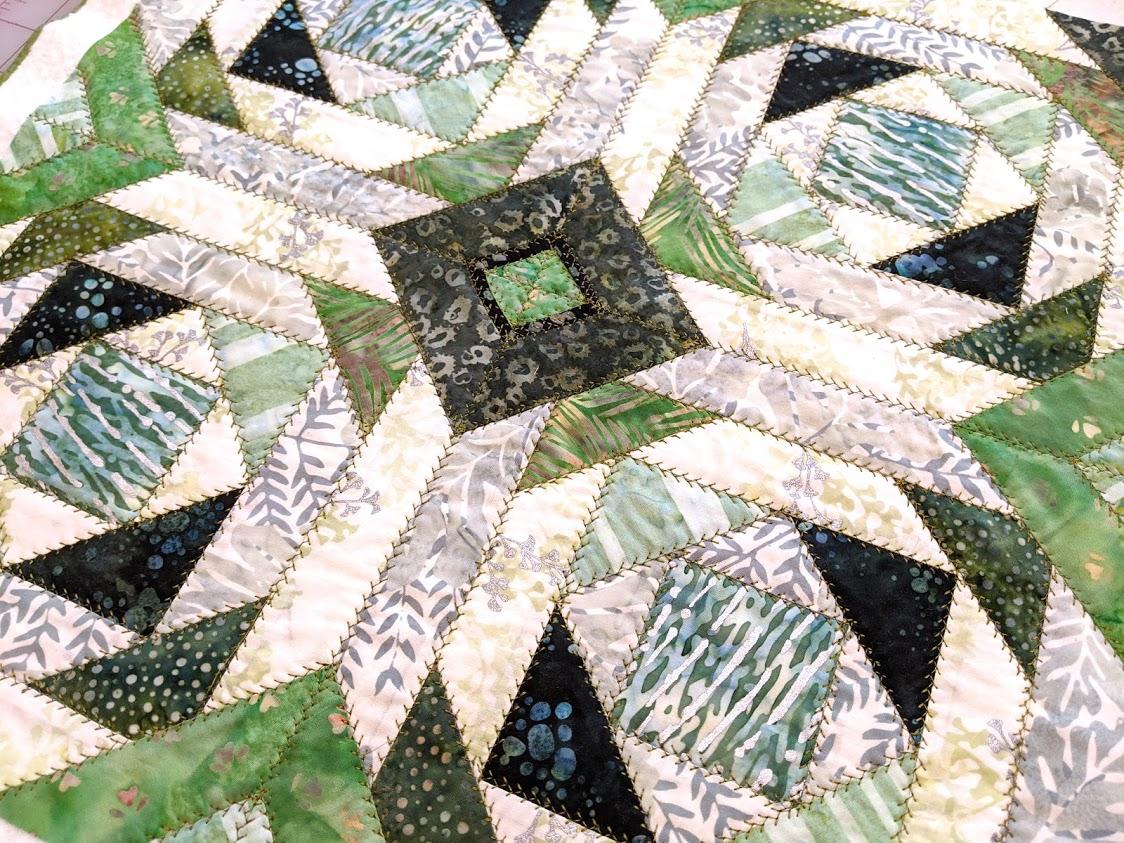 This brings me full circle to the September 2022 Java Batiks box that led to my woodlands-inspired improvisational quilt.
I dove into the fabrics and started cutting and sewing without a defined plan – just mental images of walking through the woods at the end of summer, bits of bright green still visible here and there through the network of branches and underbrush. When it came time to quilt the completed quilt top, I thought about light shining through the branches and the winding curves of topographical maps: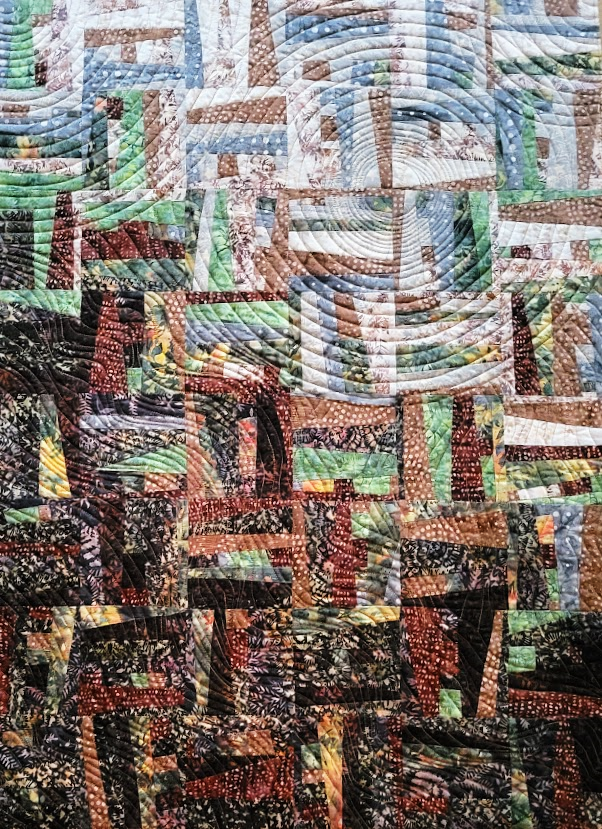 Whether you are designing a quilt or other sewing project from scratch, or selecting fabrics for a project made from a purchased pattern, the natural world is rich with inspiration and possibility.
Happy Sewing and Quilting!
Instagram: www.instagram.com/bethann.williams/
Facebook: www.facebook.com/bawquilts
Website: www.bethannwilliams.com