Posted by Robyn Thomas on 28th Nov 2022
Not too long ago, in the Cotton Cuts shop, several of us were blown away by a photo that was posted on Cotton Cuts Fabric, our Facebook group. One of our members, Martha Drain, had taken our Spring Mystery Project 2022 completely to the next level.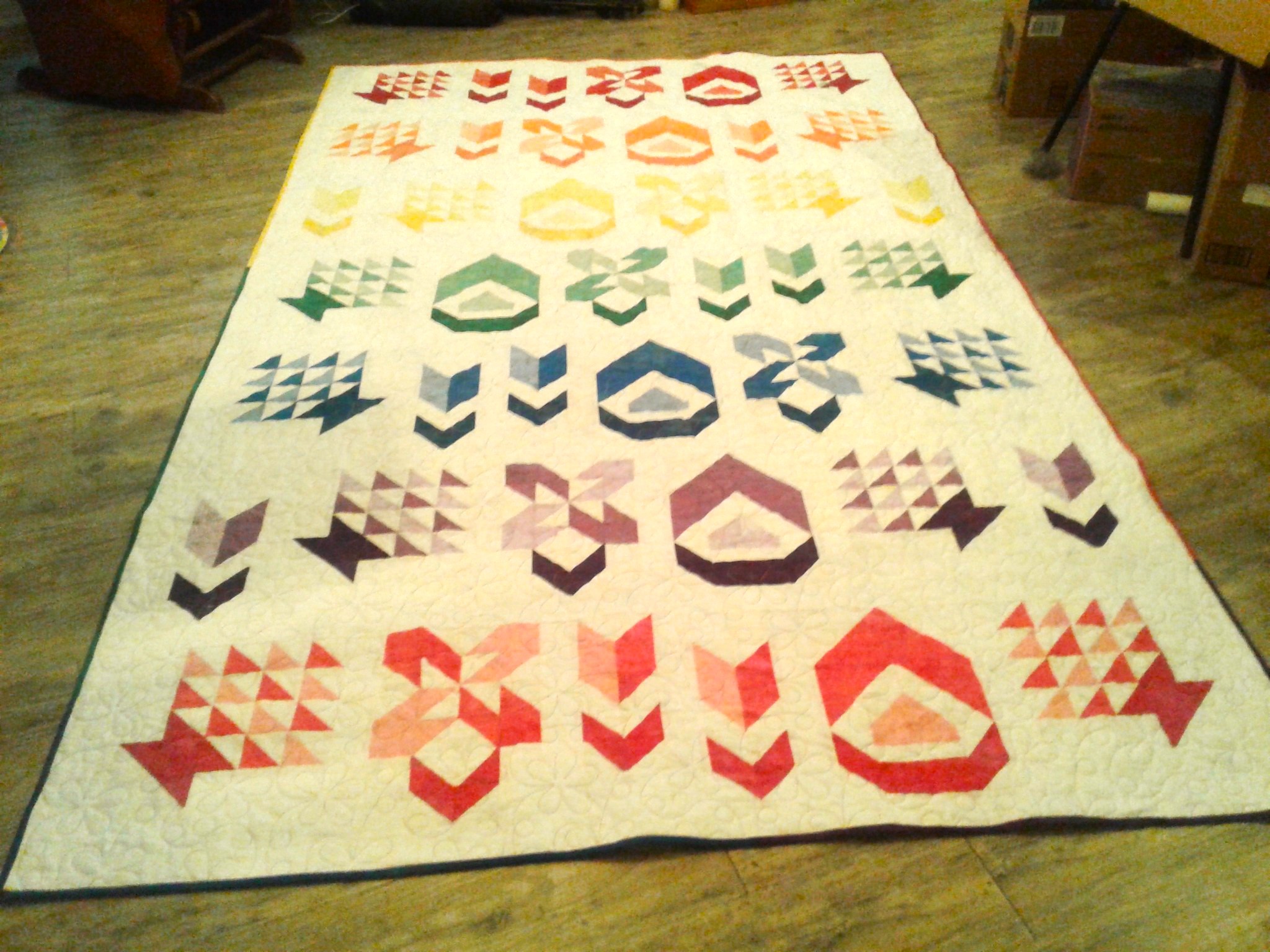 Martha ordered our Spring Mini Mystery project in almost every color. Keep in mind, our mysteries offer very little information up front. That is the point of them. They will unfold as your work through your clues. Here is the post Martha had to go on.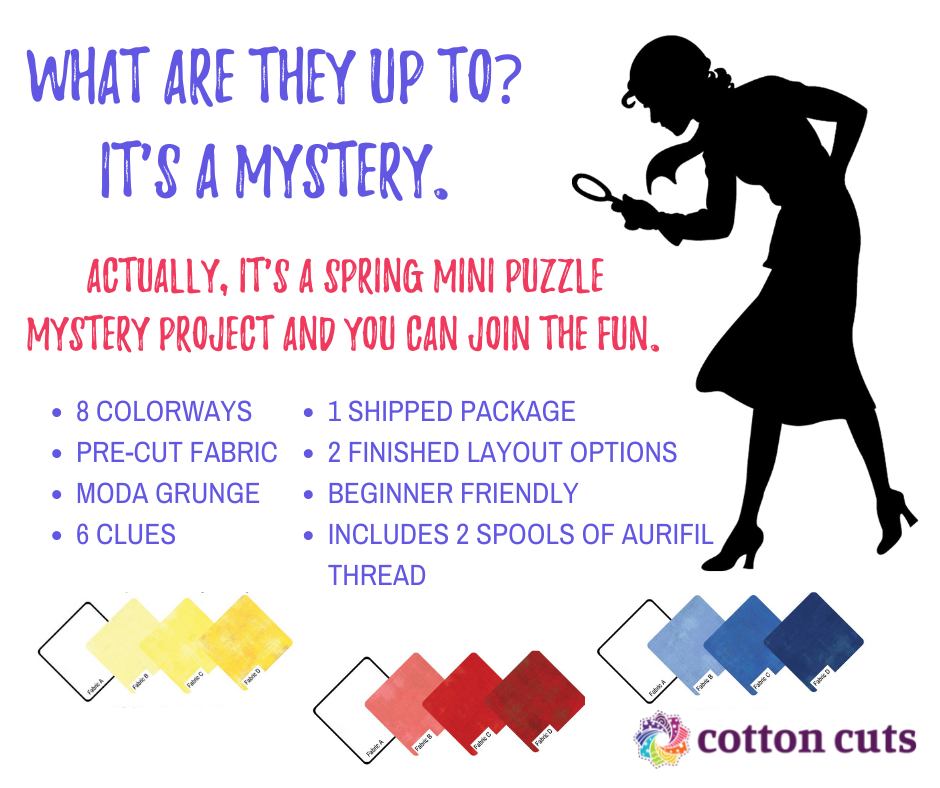 In the end, detectives had a choice of turning their completed blocks into a wall hanging or a table runner. Here is a completed table runner.

But Martha had other ideas.
Martha has been a member of Cotton Cuts Fabric since August 2019. She has sewn together several of our Puzzle Mystery Quilts. When she posted this photo, we just had to know the journey that took her from a mystery project all the way to a fantastic completed quilt. We had questions, so we reached out to her to get the inside scoop on how she turned this idea into a reality.
Here are the questions we asked Martha.
Please tell us how you came up with this idea.
I came up with the idea of one quilt rather than seven table runners or wall hangings after I ordered them. It was easier to decide what NOT to get ( the neutral) than to pick between all the other choices. The backing is also from Cotton Cuts - very appropriate for the top.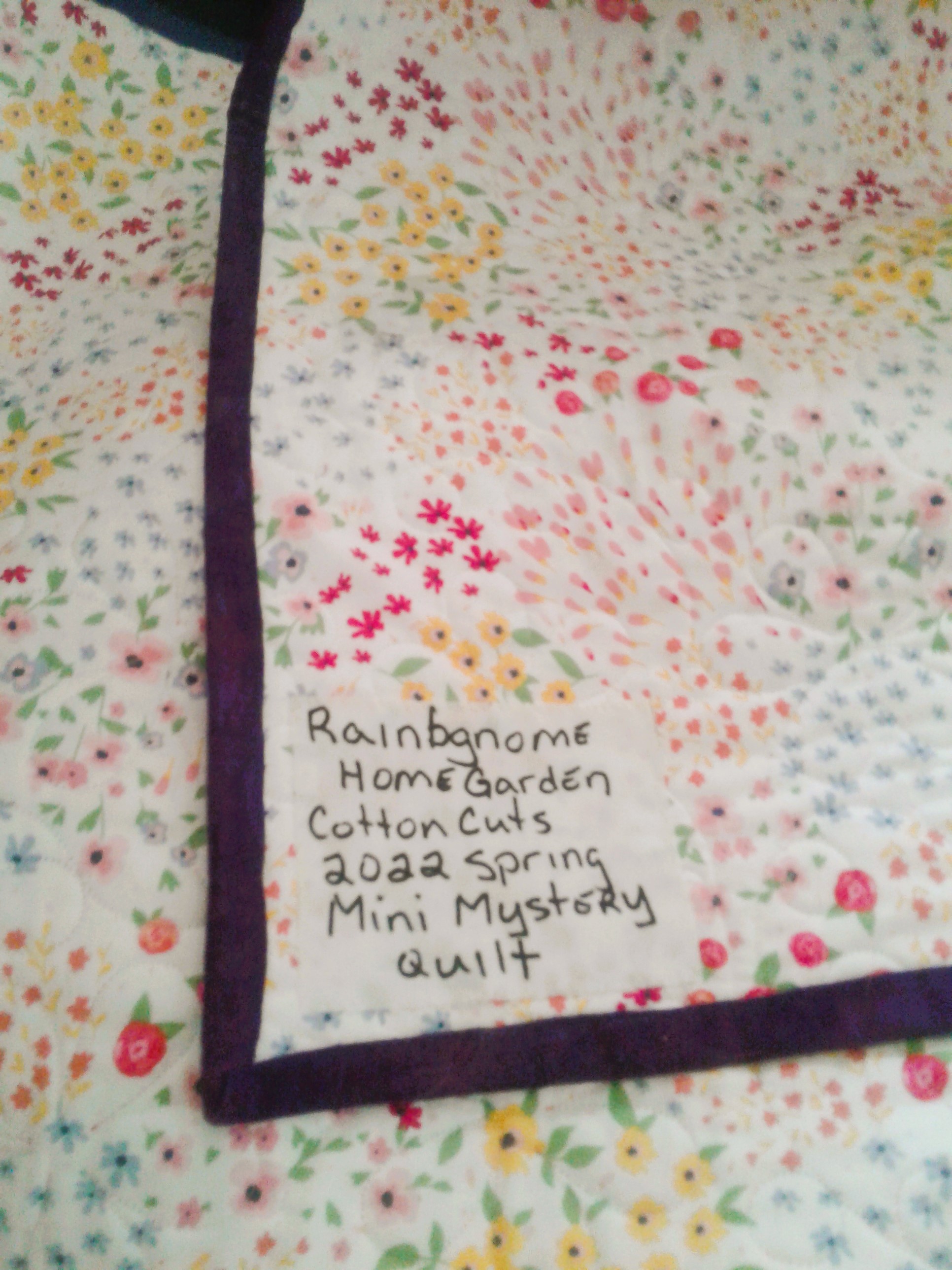 Our mystery projects are limited editions and tend to sell out quickly. Did you always plan to buy all of the colorways?
It took three orders for me to decide. The posts that announced "We're almost out of red and blue" from Cotton Cuts pushed me along.
How many different layouts did you consider?
I laid out several different designs - including mixing the colors up. I liked the rainbow (keeping each colorways together) effect and having the gnome move in each row.
And how did you begin to put them all together?
I waited to get all the clues before sewing. I did each colorway straight through rather than one clue at a time in each color.
What are you going to do with this gorgeous quilt now that it's finished?
I plan to put the quilt in the Chautauqua Quilters Guild (I'm a member) show in February 2023. After that I'm not sure. I doubt I'll look for another show to put it in.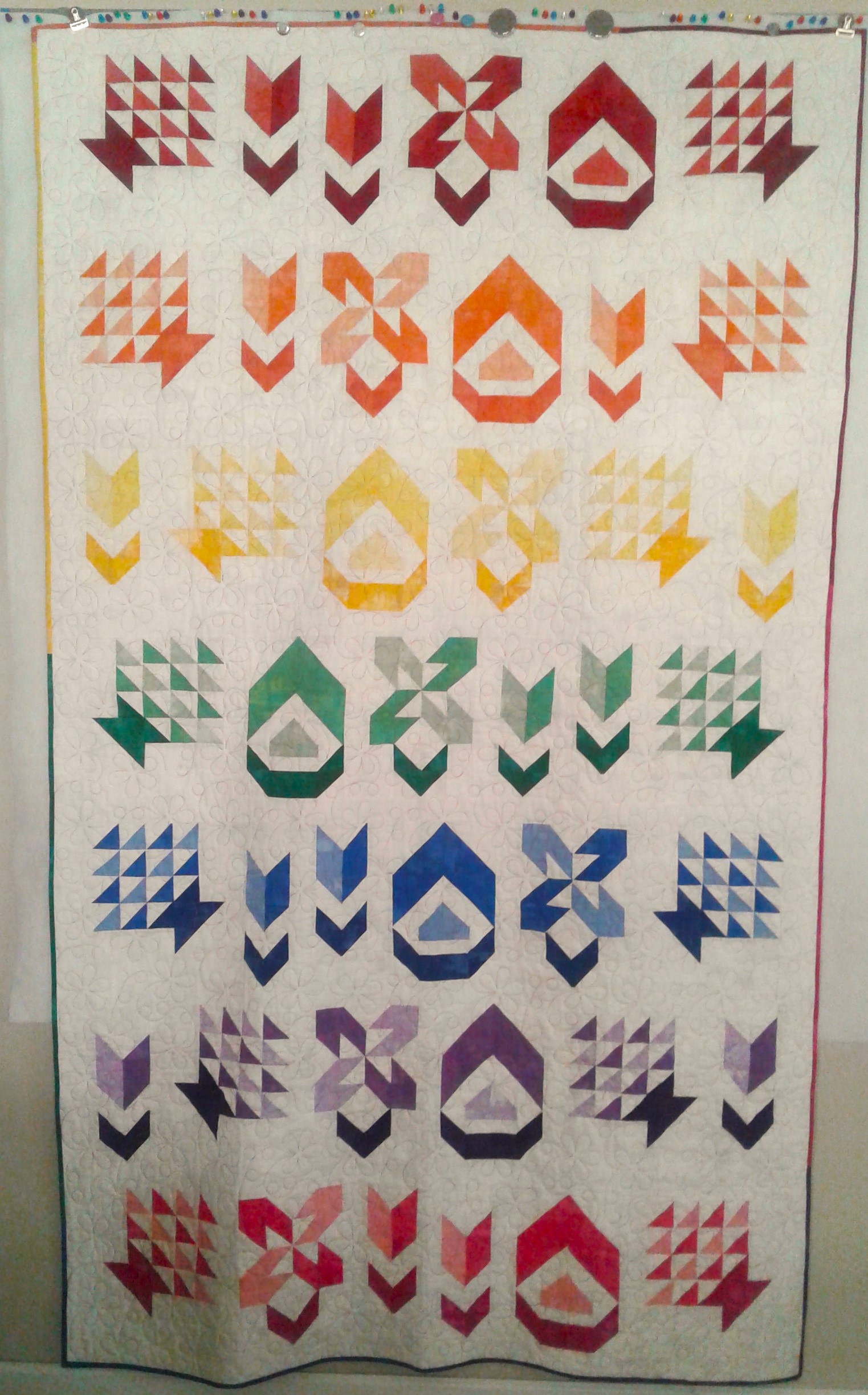 Martha, we think your quilt is fantastic and so creative. Thank you so much for sharing your completed project with us. What a great reminder that our creativity has no boundaries. And we hope that your inspiration will encourage others to expand these projects and put their own spin on it. Just make sure that if you do, you share it with Cotton Cuts!
Hats off to Martha!