Posted by Claudia Porter on 2nd May 2023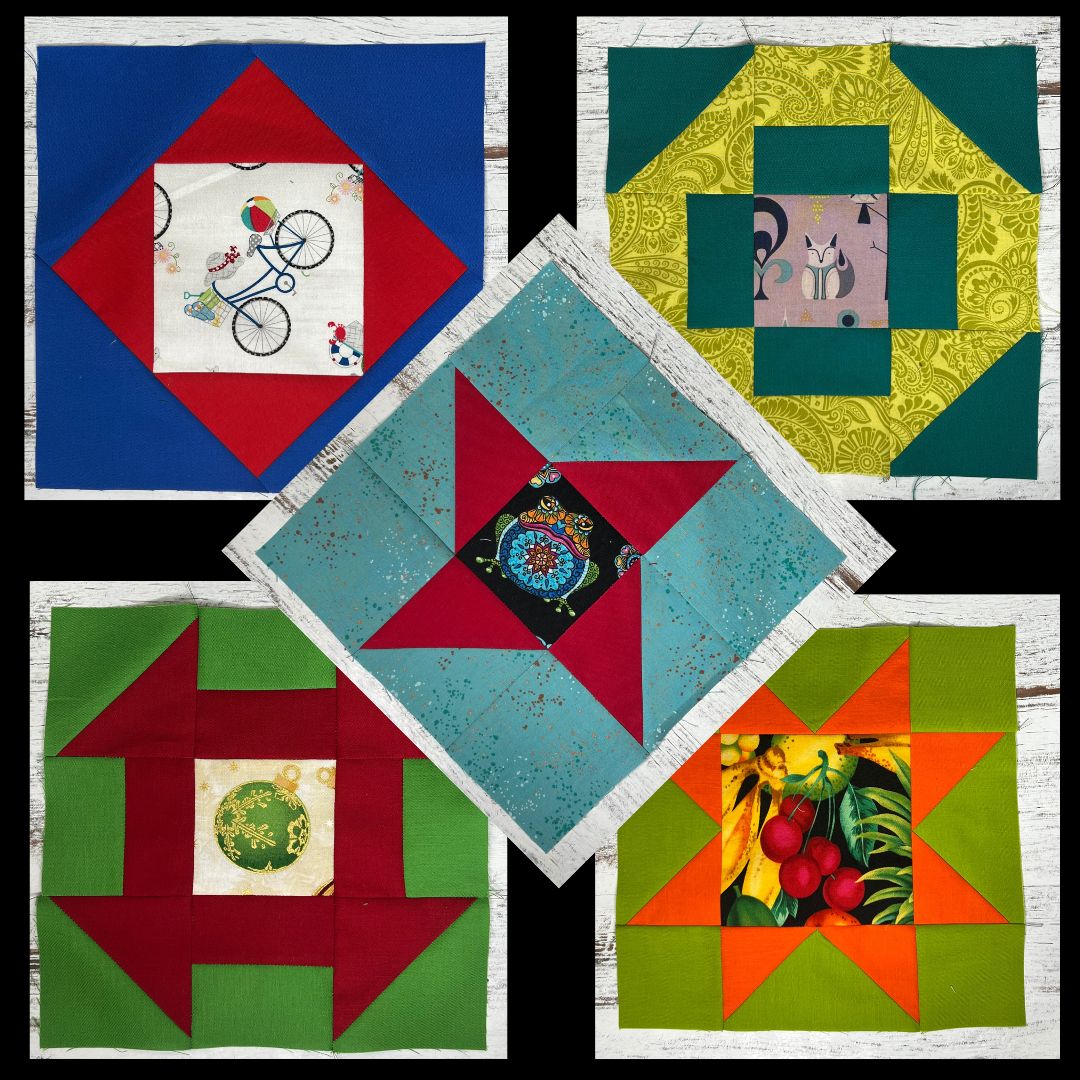 Have you ever bought a piece of fun novelty print fabric that you just aren't sure what to do with? Do you ever look at a piece of fabric and pick out a motif that you think would look great in a quilt? Then fussy cutting might be for you!
Fussy cutting is basically cutting out an image in fabric and using it in a quilt or quilt block. It is an ideal method for showing off those favorite parts of your fabrics.
Among other fun designs, this method is often used when making an "I Spy" quilt. In fact I used it a number of times when my daughter was younger. She spent hours looking at all of the fun images in her quilts.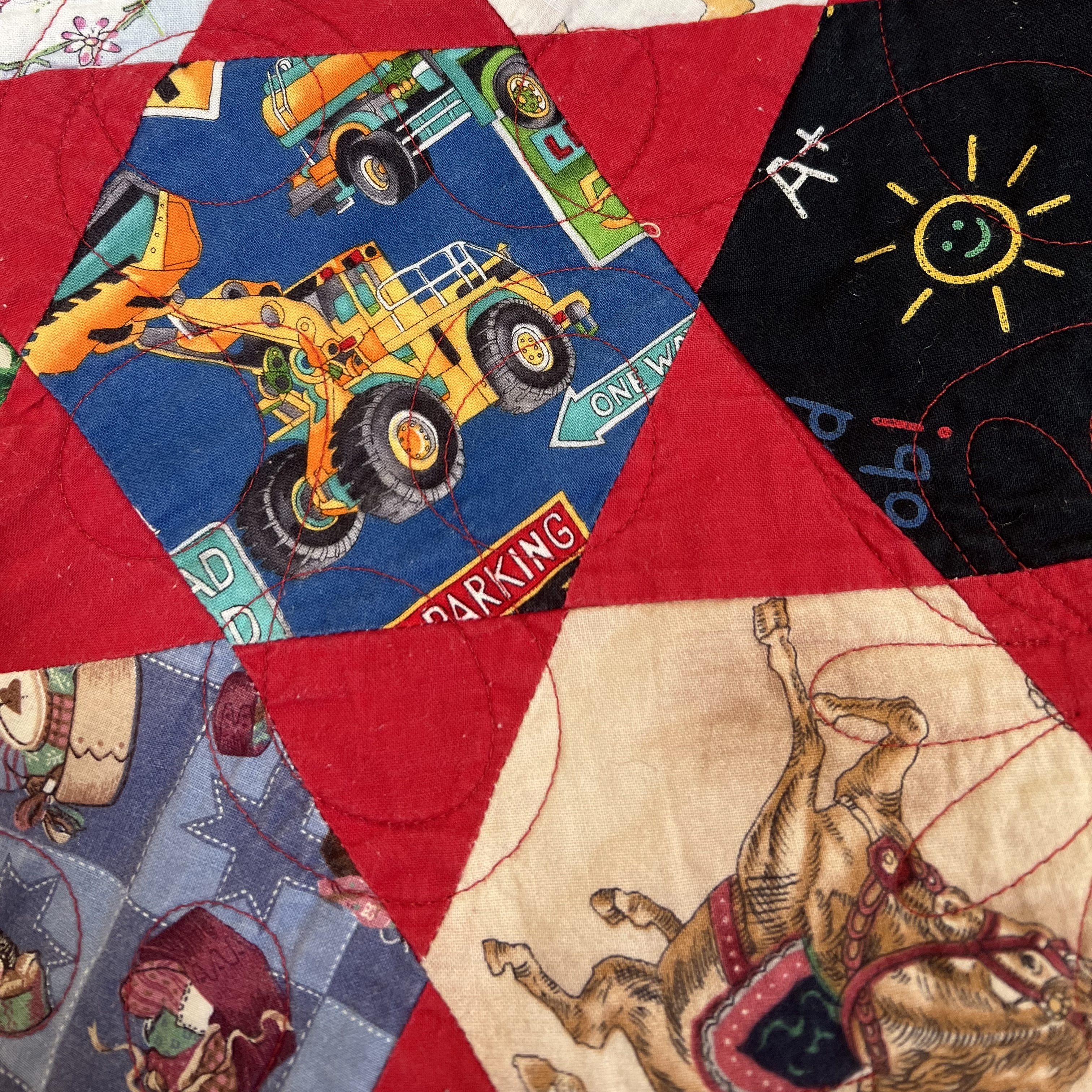 Fussy Cutting Methods
There are a number of ways to fussy cut fabric. You can:
Use a specialized template designed for fussy cutting
Use a quilter's ruler
Make your own template
Cut out a shape or design in a freeform manner
Once cut, the image can be incorporated into a quilt block, on its own in a quilt, or even used as an appliqué.
Let's take a closer look at the various methods.
Specialized Templates
There are numerous templates and shapes available on the market. From squares to hexagons and almost everything in between, there is something for everyone. Square fussy cutting rulers are helpful because the center of them is clearer than a regular quilter's ruler. Many also show the seam allowance which is extremely helpful.
Quilter's Ruler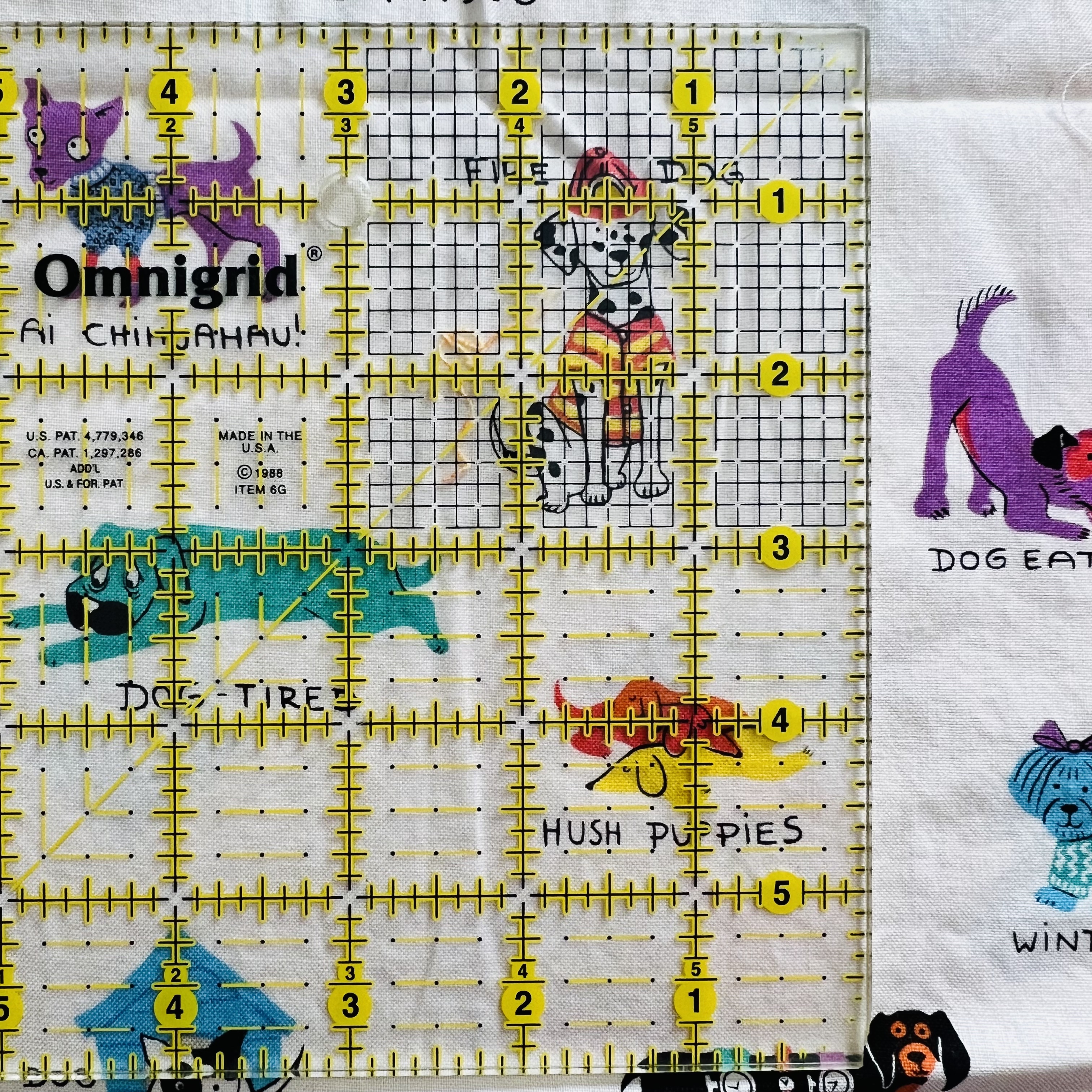 You don't have to buy any special rulers for fussy cutting. Try using one of the rulers you already have. You will find it a bit trickier because most quilter's rulers have a lot of lines crisscrossing each other. The image can be harder to see using a ruler like this. Not only that, but the seam allowance is not highlighted and it can be easy to forget to include that.
Homemade Templates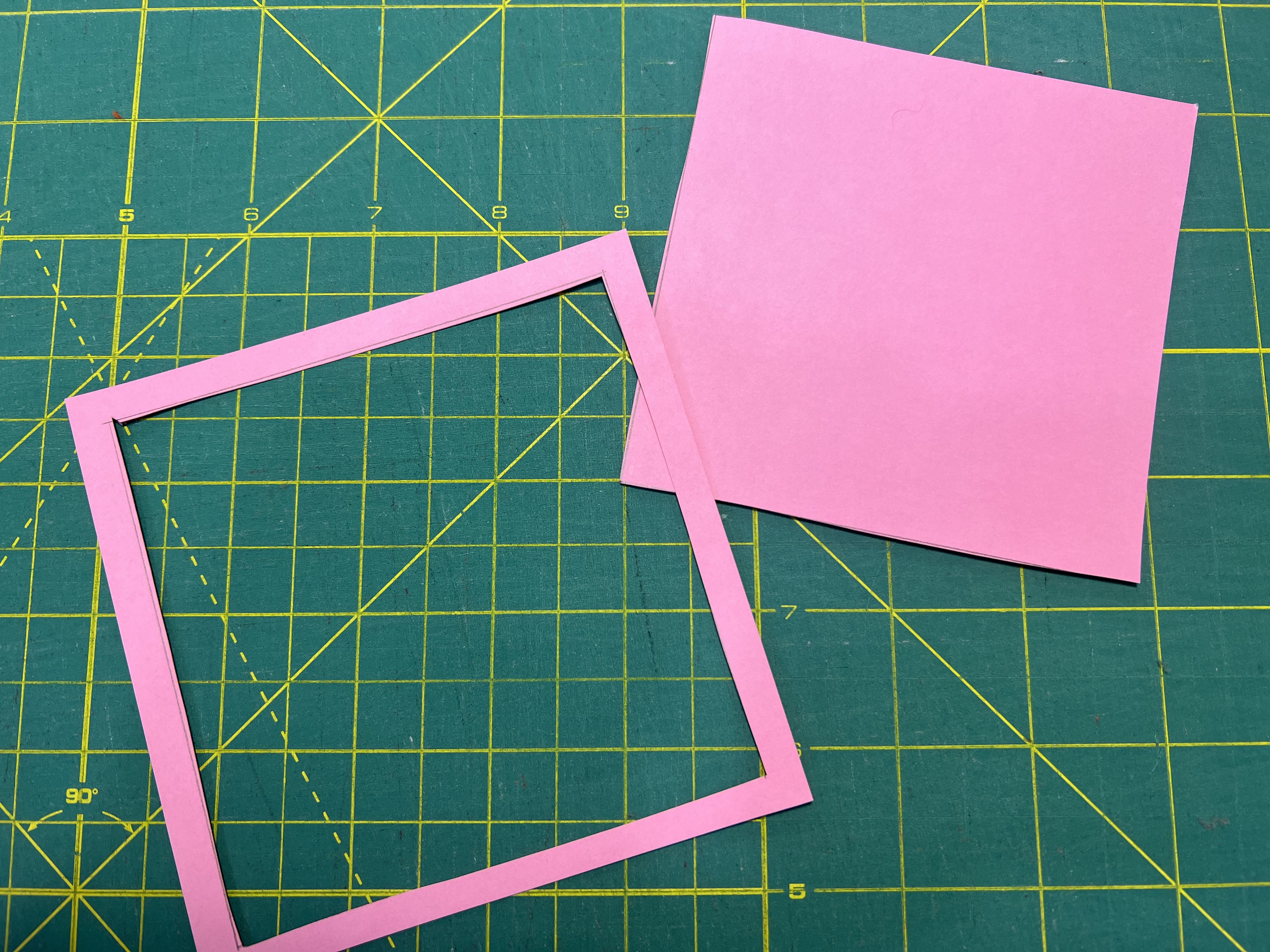 This is the cheapest and quickest method. If you have some card stock, a ruler, a sharp knife and a marking tool you can make your own. Just cut out your square (or other shape) and then mark the quarter inch seam allowance on the inside. Cut out the inside and you have an instant template.
Freeform Cutting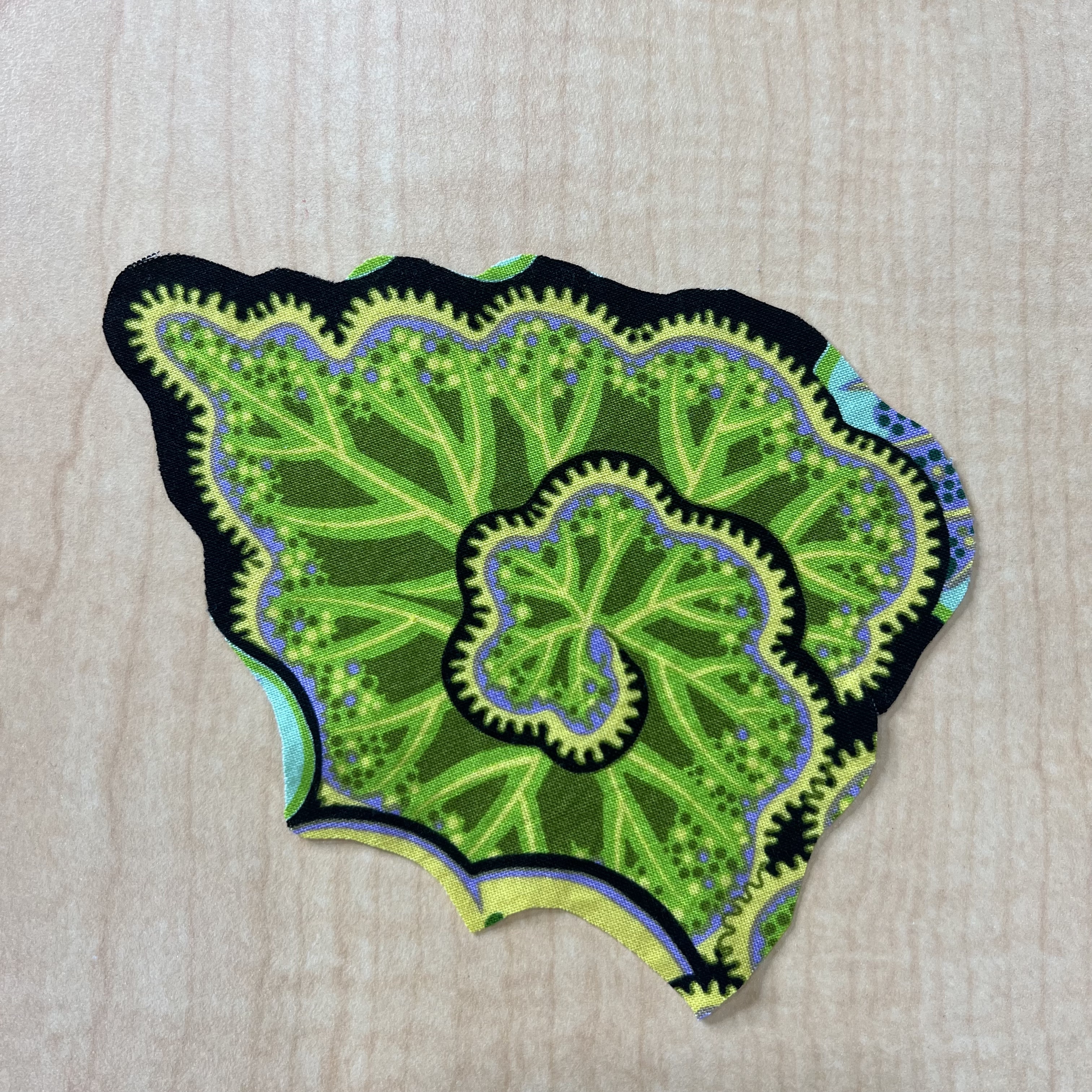 For appliqué this is the ideal method. Just remember to include that seam allowance if you turn under your edges when you appliqué or if you like to have a wider stitch around the edges that may cover up part of a design.
Fun Fact: With respect to using a fussy cut image as an appliqué, this method is also known as Broderie Perse. Popular in the 17th century, sewists would cut the floral and/or animal images out of fabrics and sew them onto background fabric to form a different pattern.
Choosing Fabrics For Fussy Cutting
Honestly, almost any fabric works with fussy cutting, however some are much easier to work with than others. You'll want to consider a few things:
Size of shape: It is usually easier to cut out a larger shape. However, some are so large that they may not fit in the block you are planning on using. Conversely, if a motif is too small, it may be difficult to work with.
Design surrounding the shape: Sometimes there is a shape you really want, but there may be other designs in the fabric that overlap or show up in the piece you want to use.
Type of fabric: Depending on the type of fabric (silk, polyester etc…) it might be more of a challenge to use than other fabric types.
Fun with Fussy Cutting
Why not give this fun quilting method a try! Whether it is just one block or an entire quilt designed around a theme, fussy cutting encourages you take a look at a piece of fabric and realize how much you can do with it.
If you are interested in seeing some quilt blocks that are ideal for fussy cutting you may want to check out my video:
7 Easy Quilt Blocks That Are Great To Show Off Fussy Cutting
Happy Fussy Cutting & Happy Quilting!
- Claudia
By: Claudia Porter of Create with Claudia, April 2023
YouTube: https://www.youtube.com/@CreatewithClaudia
Website: https://www.createwithclaudia.com/