Posted by Tracy Krauter on 27th Feb 2023
My name is Tracy Krauter and I'm the founder of Splash Fabrics- a company that designs eco-friendly laminated cotton fabric (think oilcloth- but eco-friendly and non-toxic!). I also create products made from my fabric that I design myself at my home sewing studio.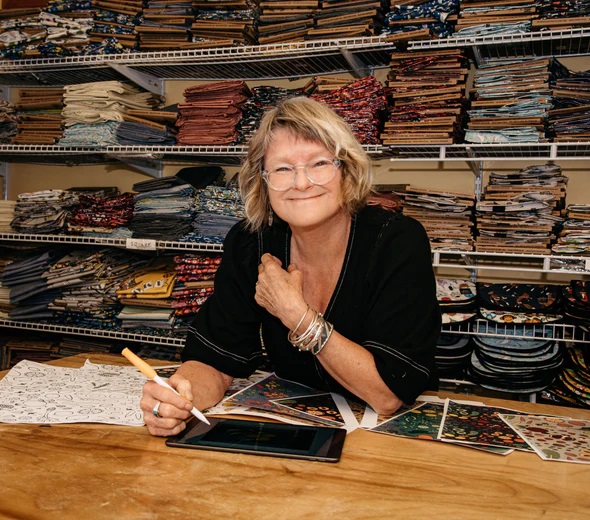 As a former Park Ranger, and incorrigible backpacker, if I am going to put new items out in the world, I want to be sure they are biodegradable and built to last. No planned obsolescence here. And as the mother of 3 boys, my goal is to save you from doing too much laundry.
In 2016 after not finding the prints I wanted to see, I dove off an entrepreneurial cliff, learned surface pattern design, and began ordering new prints in 3,000 yd increments. I have built a company that supports those quantities, so I can keep designing new fabrics and playing with color.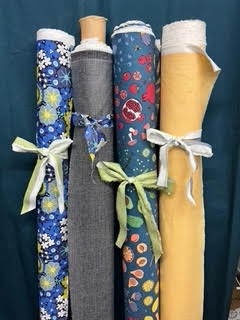 My dive into design was fueled by a love of color! I was taught Surface Design by the legendary Bonnie Christine. Each new print is a flurry of ideas and back and forth with the mill to perfect my designs.
I have also designed most of the bags we make, although I am often inspired or aided by my customers and friends. I have a new hip pack on the way that was created by the talented Amy Bonk.
My favorite uses for our laminated cotton fabric include tablecloths, aprons, and dry/wet bags (also known as the Roll-Up), and you will never catch me without a Getaway Bag in tow. I am always on the go and that tote packs a ton!
Fabric Attributes and Sewing Fearlessly
Our laminated cotton has a matte finish, lending it a more sophisticated look than its oilcloth predecessors. With our colorful, fresh designs we take the playful past of oilcloth into a contemporary present. Our laminated cotton is durable, water resistant, and silky smooth.
Our fabric is a bit thicker than average cotton because of the laminated coating, so we recommend lengthening your stitch length to accommodate. This is the only difference in sewing with our fabric and you can use regular needles and regular machines! Because our edges don't unravel you don't have to bother with serging, so it makes completing projects a snap.
Making a Tub
The reversible tub is one of my favorite little tutorials. The project comes together in minutes and the finished result is adorable and can be used in tons of great ways.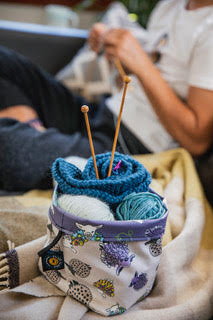 I've got a printable pattern here. If visual learning is more your style, I have a video tutorial on Youtube.
For 30 years I have created my line for fellow makers: crafters, gardeners, cooks, sewers, other mess makers. Enjoy!