Posted by Carolina Moore on 23rd Feb 2023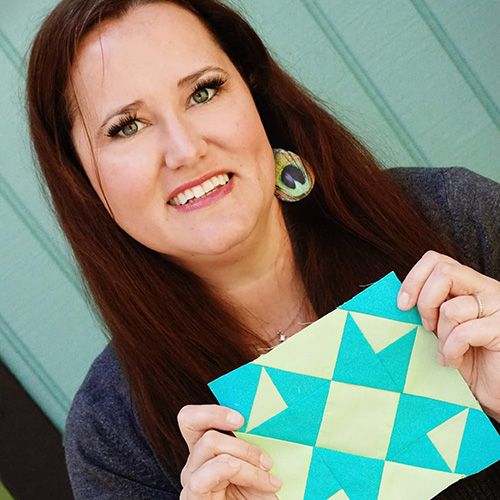 Hello, I'm Carolina Moore, and I'm so excited to be the guest designer on the Cotton Cuts blog today. I have been quilting for over 30 years, and love quilting so much that it isn't just my hobby … I have made it my career! As a quilter, I absolutely love that Cotton Cuts has made quilting easier for all of us. When I sit down at my sewing machine, I want to get to the fun part - the sewing! Having to pick out the fabrics for my project after the decision fatigue of a long day, or having to spend hours cutting out all my pieces are not my favorite parts of quilting. The sewing is actually my second favorite part. My favorite part is holding up my finished project knowing that I made that! The Cotton Cuts pre-cut kits make quilting easier for all of us - all the decision making and cutting are done, so we can get to our favorite part faster!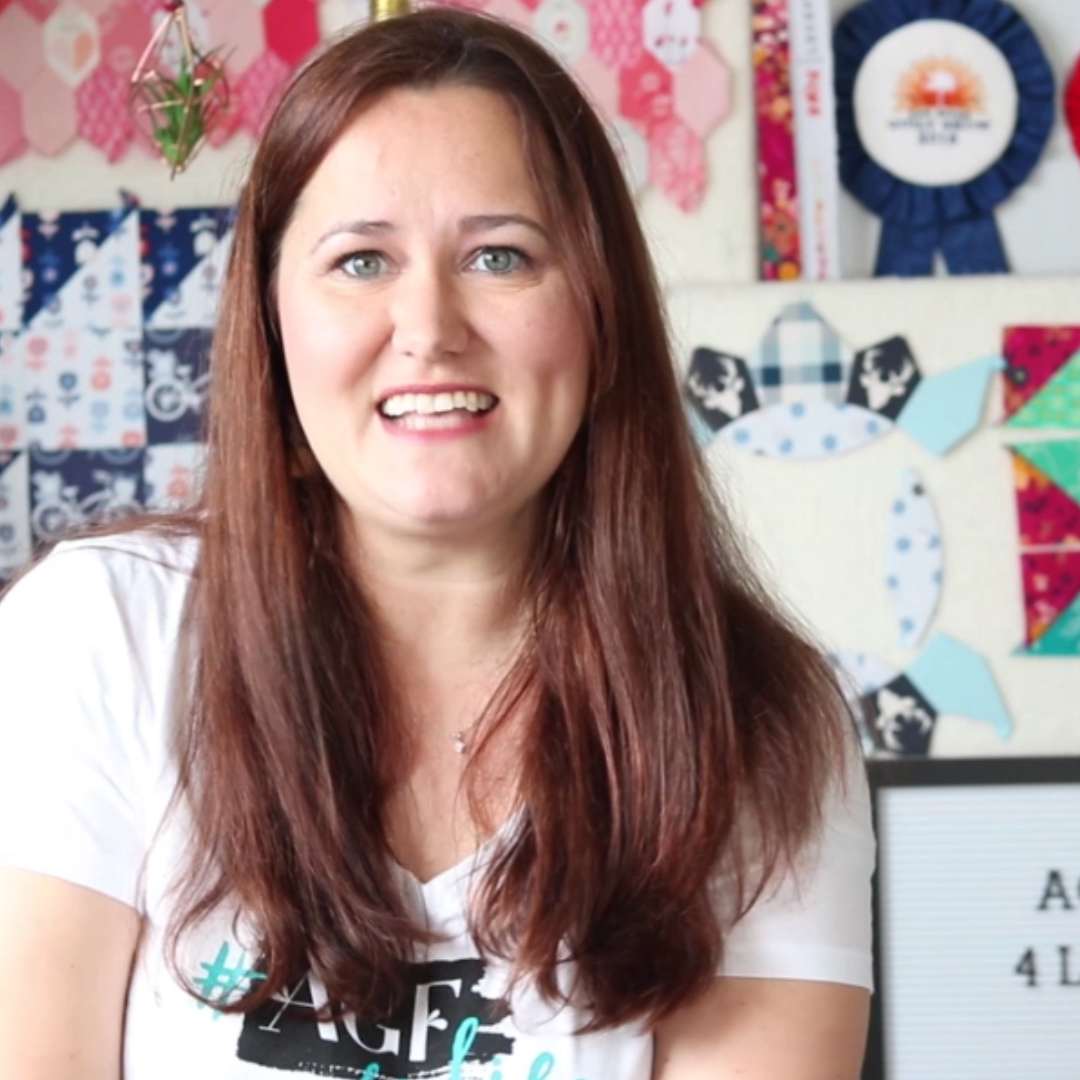 A little about Carolina Moore
Though I've lived in the USA most of my life, I was actually born in The Netherlands. By the time I was 5 my family settled in a small desert town in Southern California. With a bowling alley and a single cinema, there wasn't much to do. Luckily, my mom signed me up for some quilting classes when I was 12, and I fell in love with cutting up fabric and sewing it back together.
I took a break from quilting to go to college and work jobs in marketing and sales, but whenever a friend was expecting a baby, I always pulled out my sewing machine and fabric. After having my kids, I discovered that I could make a career as a quilt pattern designer. I started my blog, Always Expect Moore, and began writing and selling quilt and sewing patterns for other companies, and later created my own line of quilt patterns. I still regularly write patterns, but have added a new passion - creating notions that make quilting easier for all of us.
The invention of the Spot on Dot
Over the years, I came up with ideas that I thought would make quilting easier. I'd research them to discover that they already existed, or were just too involved for me to have made. I hit many dead-ends until finally, in 2019, I had an original idea that was incredibly simple: adding magnifying glasses to rulers.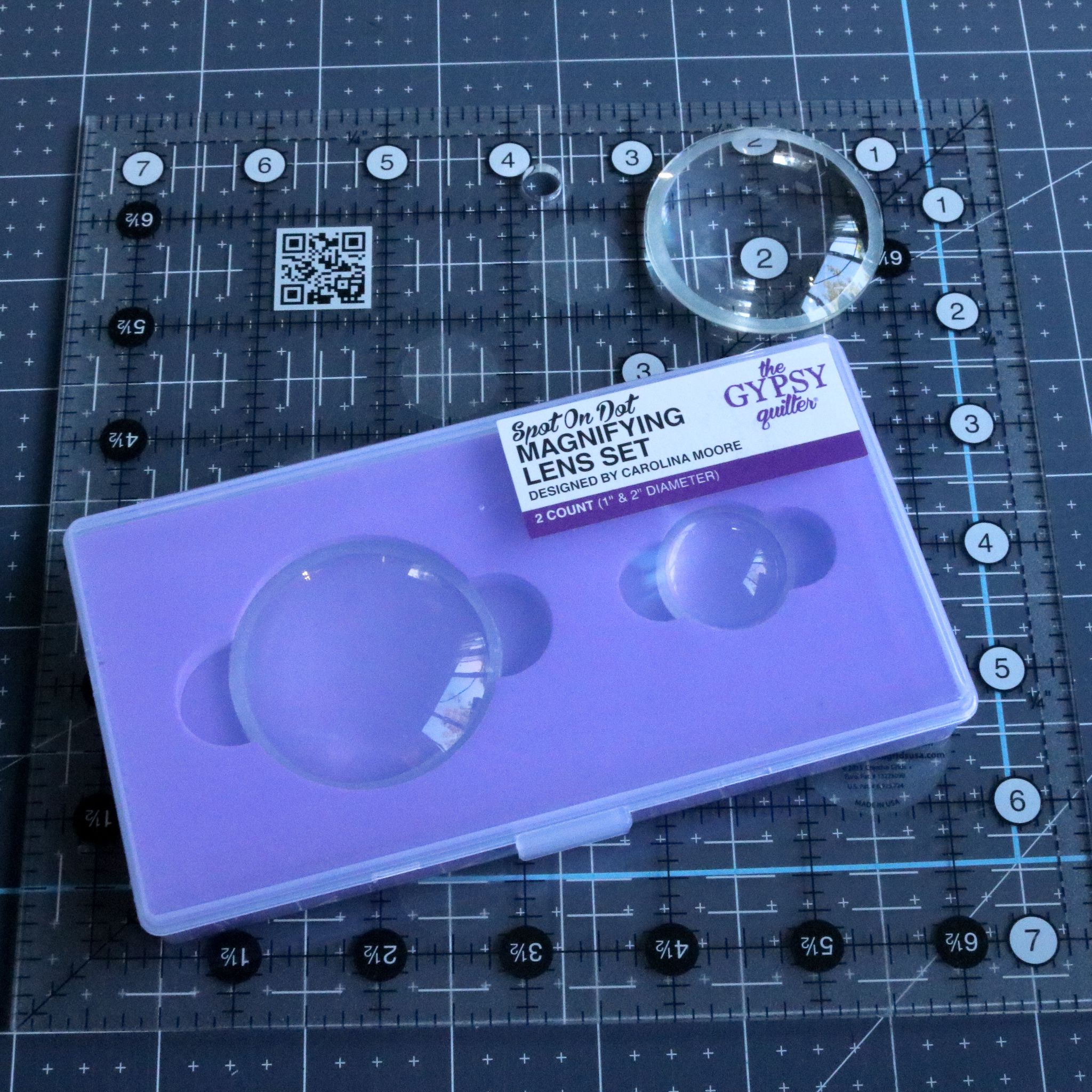 I was about to turn 40, and my near-vision was starting to get fuzzy. If I was having trouble seeing the lines on quilting rulers, how were quilters in their 50s, 60s, and older managing it? Why were there no magnifying lenses for quilting rulers? After doing my research, I approached one of the largest manufacturers of quilting notions in the USA with my product idea. They agreed to manufacture the magnifying lenses for me - we called it the "Spot on Dot." A set of magnifying lenses with reusable adhesive that you could stick right on any ruler so you could see the lines better! With hindsight, we now know that February of 2020 wasn't the best time to launch a new quilting notion, but the Spot on Dot sold out in that first month, and has continued to sell steadily ever since.
My absolute favorite thing about creating the Spot on Dot was that it made quilting easier and more accessible for so many people. I was hooked. I wanted to solve more challenges for quilters.
Making more notions
In 2022, I launched a bag making ruler called "The Boxed Bag Template." This made bag making easier by allowing the user to cut a perfect inset corner without over-cutting the fabric. It cuts perfect 90 degree and 45 degree cuts into fabric as small as ½" and as large as 4". Along with the Boxed Bag Template I launched 5 simple patterns to teach bag making basics to quilters. Later that year I wrote 4 more patterns for a total of 9 patterns that use basic bag making techniques, but no buttons, zippers, snaps, or pulls. Seeing quilters venture into 3D sewing, and enjoying making smaller projects, has been an absolute joy!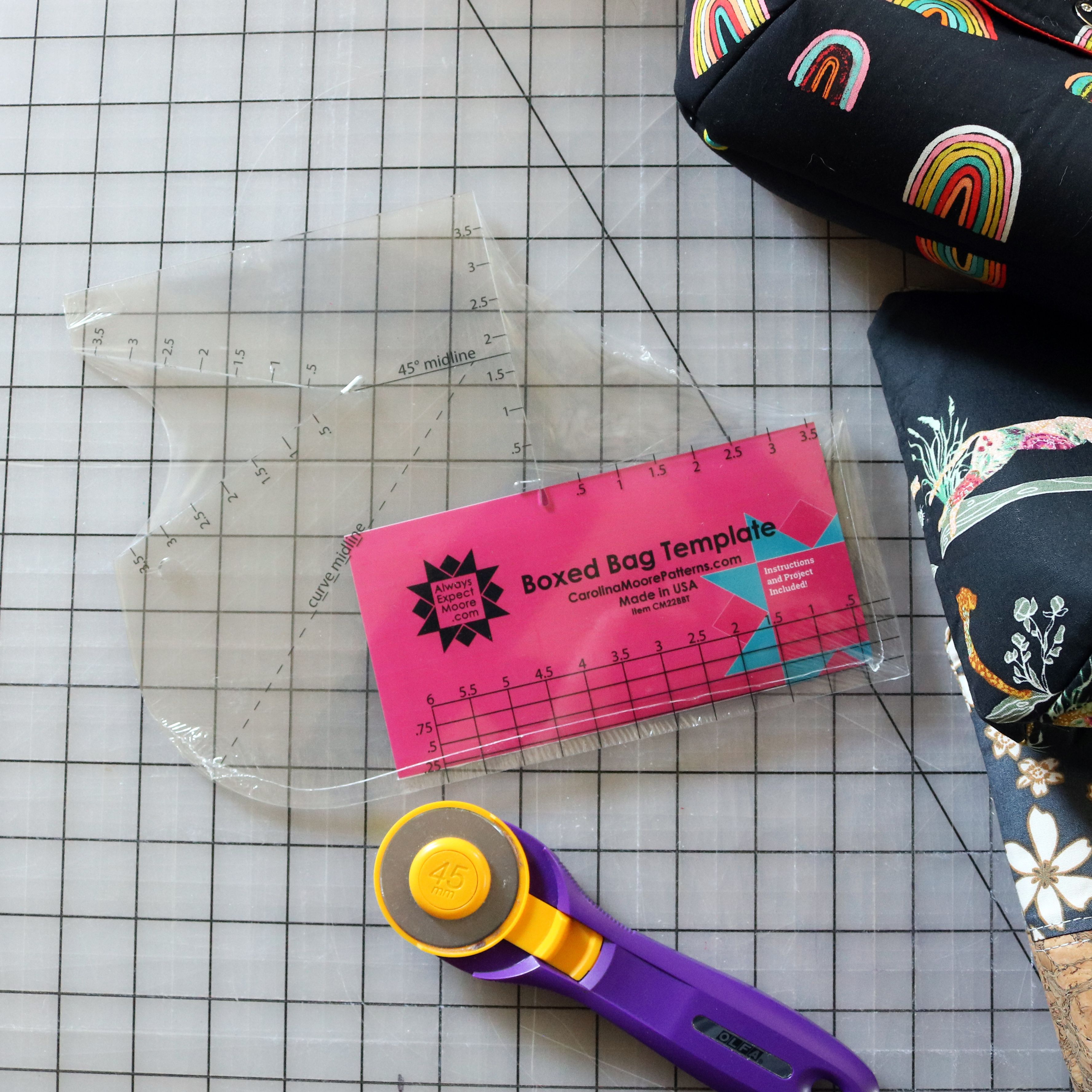 After the incredible launch of the Boxed Bag Template, I decided to take on a completely different challenge - foundation paper piecing. I researched ways to make removing papers from foundation paper piecing easier. I found a lot of ways that didn't work and then figured out what did! Earlier this year I launched the Foundation Piecing Water Pen and Precision Tweezers. Both these tools make it easier to remove foundation papers from the back of foundation paper piecing.
Getting to design tools that make quilting easier for so many has become a passion of mine, and I keep dreaming up new ideas that I cannot wait to share.
Keep up with Carolina Moore
If you'd like to learn more about me, you can check out my blog www.AlwaysExpectMoore.com, where I share tutorials, free patterns, and other fun quilting news. All of my tools are available in quilt shops. You can check with your favorite quilt stores to see if they carry the Spot on Dot, Boxed Bag Template, Foundation Piecing Water Pen, or Precision Tweezers. I also carry all of these in my shop www.CarolinaMoorePatterns.com. And, I'm always sharing fun things on my YouTube Channel, be sure to subscribe here: https://youtube.com/carolinamoore?sub_confirmation=1
Thanks so much to Cotton Cuts for allowing me to share here today!