Posted by Robyn Thomas on 9th Jan 2023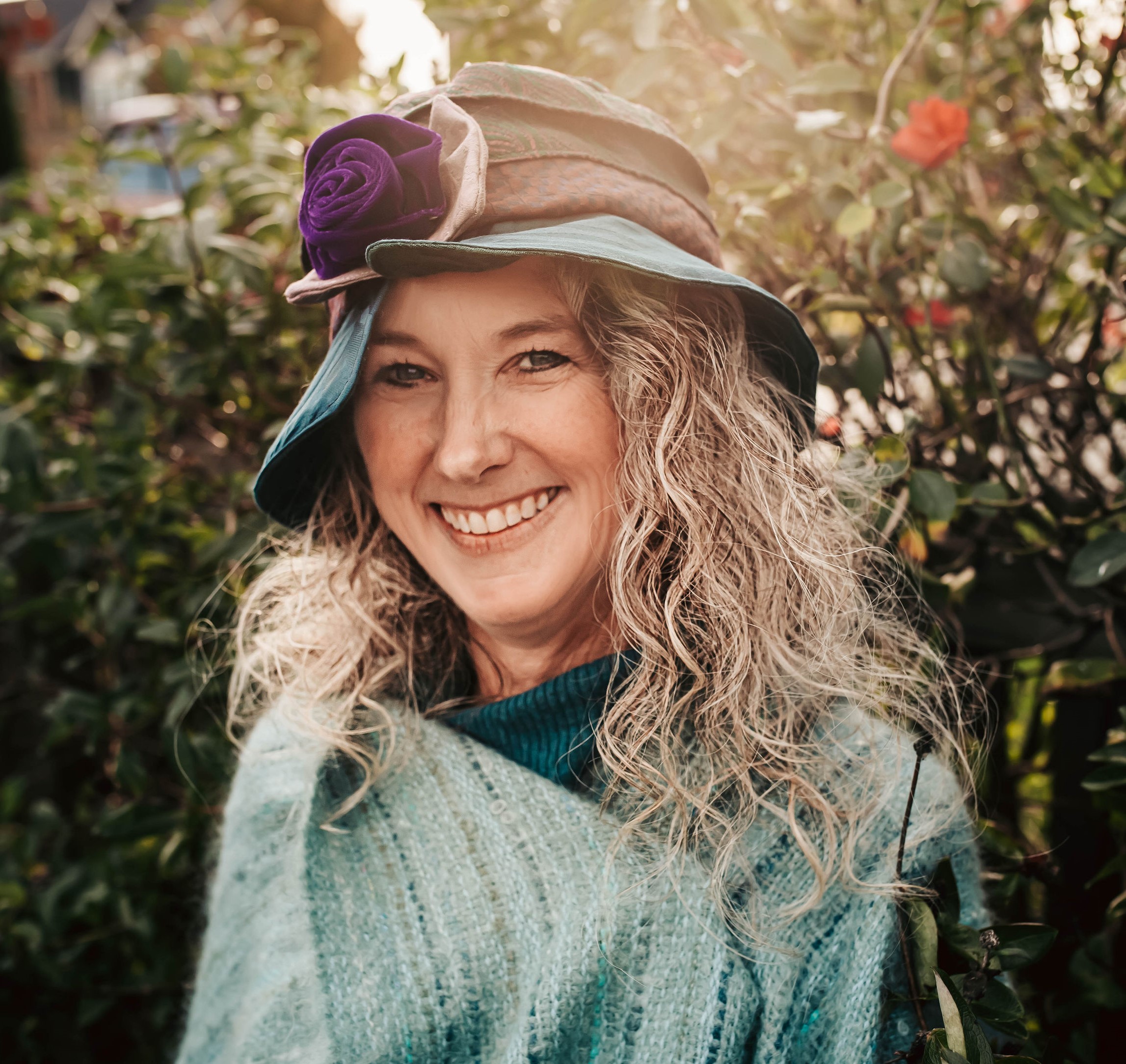 Laureen Smith is a recovering corporate director, who is embracing her creative drive by picking up her needles again. Her mother and grandmother fostered her artistic talents with needlepoint, cross stitch, sewing, crocheting, and quilting from a very early age. She has combined her formal engineering education with her artistic passion to create new quilt patterns. She enjoys trying new techniques to express her ideas.
Laureen started quilting in earnest when she graduated from college. Never one to start slow, she machine-pieced and hand-quilted a king-sized quilt for her sister's wedding present. Since then, she has attended workshops from several quilting idols such as Paul Nadelstern and Carol Doak. Most importantly, she has learned from fellow quilters and artisans including Pat Pauly and Patty Cline of Chestnut Bay Quilting. Laureen uses EQ8 to design most of her quilts. She has earned her Longarm Certification from APQS.
She is often asked about her company name – Tourmaline & Thyme Quilts. Tourmaline means "gemstones of many colors" in Sinhalese (Sri Lanka where many are found) and they symbolize creativity and energy. Thyme symbolizes courage. Laureen encourages people to have courage and play with color in their quilts.
In addition to needlework, Laureen loves spending time with her family, playing with her two crazy dogs and demanding cat, gardening, hiking with friends, baking up a storm, reading historical fiction, and sipping a good wine. She is blessed to have a supportive husband, two amazing sons, a wonderful daughter, two adorable grandchildren. Laureen currently resides in Dover, DE.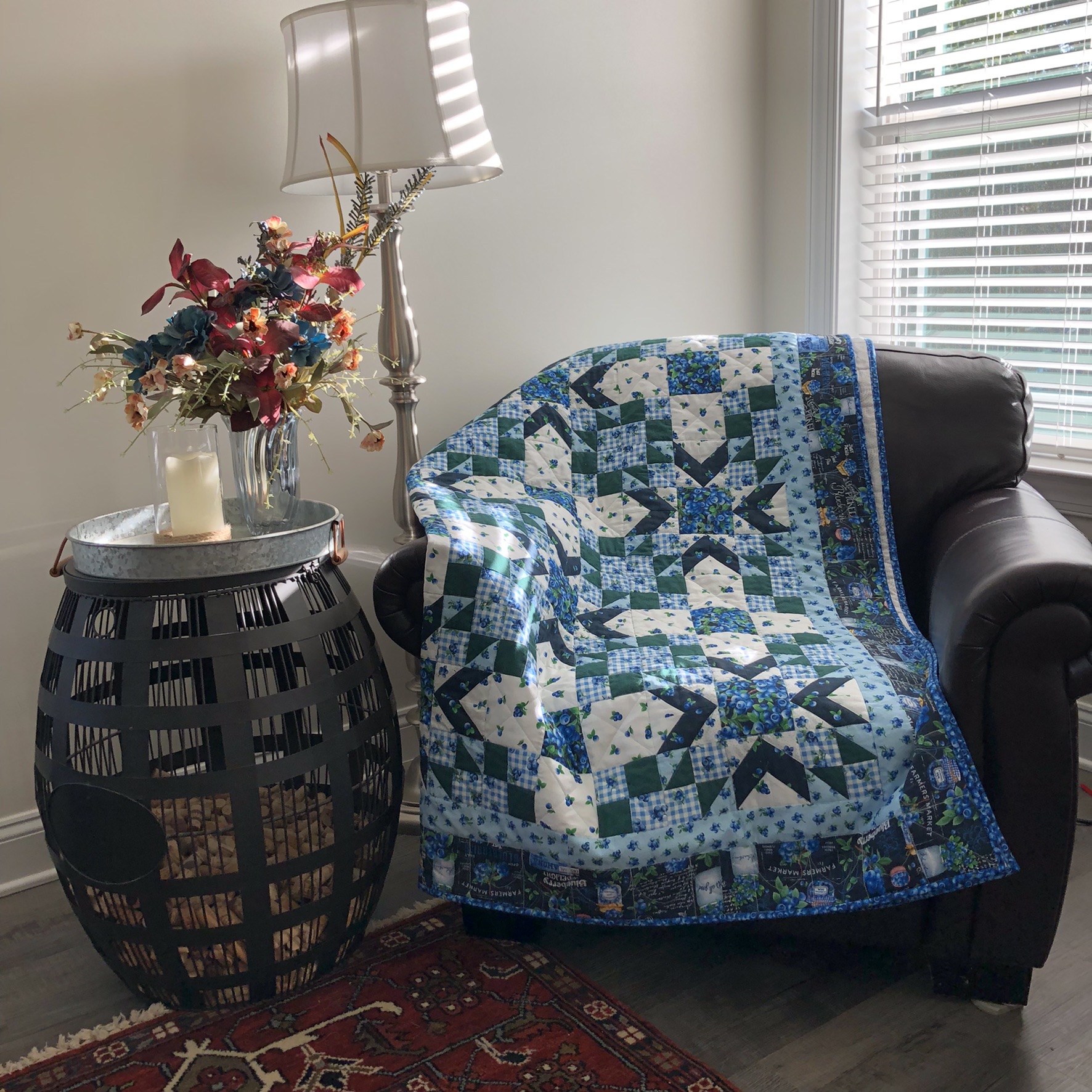 Q&A with Laureen:
Do you have a favorite quilt pattern or quilt that you have created?
Snowflake Whimsy is probably my all-time favorite quilt pattern. It was inspired by Mackenzi-Childs pottery, which is so whimsical. The quilt combined traditional piecing and fusible applique. The best part is that it looks like curved piecing, but it isn't. It is all straight lines. Then, I really had fun embellishing it with beads, crystals, and metallic threads to make it sparkle! Embellishment is probably my favorite part of quilting. I started doing needlework when I was seven. It was always an outlet.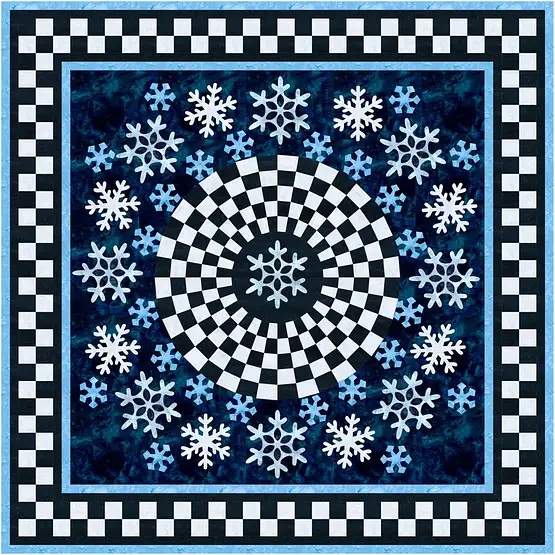 What prompted you to make a leap from the corporate world into quilting and creating full-time? Tell us about that transition.
There were a few reasons for leaving the corporate world. I was simply burned out from decades of high stress. I knew I had lost my sense of balance when my mom asked me what my latest quilt was. My answer was that I had not touched my sewing machine in five years.... The transition started over Christmas a few years ago, when I started to doodle. The doodling was a design for the twelve days of Christmas. That design is still in the works :). My husband saw the artwork and wondered why I didn't do more design work. I looked into the business aspects and researched what it would take. My husband and children were extremely supportive. So we took the leap. I gave my boss six months' notice and set up the business structure at night. Pattern writing came easily as technical writing was a part of my earlier career. I was fortunate enough to get picked up by a distributor early on. It gave me the courage to keep going.
What is the best part of your quilting world?
The best part of the quilting world is the people you meet and quilt with. As much as I love the art and design, I love meeting people and sharing ideas, experiences and fun. They provide the energy for me.
What is the best thing you've been able to do, or best place you've traveled to, as a quilter?
I travelled extensively during my earlier career, so I would have to say the best thing was seeing one of my quilts on the cover of a magazine. There is something validating about seeing your work on the cover. Having your pattern chosen for a magazine is flattering. Finding out later that it is cover material is such an honor.
You have your hand in many different craft mediums. In addition to quilting, what other crafts inspire you?
As I mentioned earlier, I started needlework when I was about seven. My mom worked for Creative Expressions, which was like Tupperware for needle enthusiasts. She had severe rheumatoid arthritis, so really couldn't do much needlework anymore. So, she had me do it for her. Then, she would take me with her to the parties. Her sales pitch was that if her seven year old could do it, so could they. I learned to hook rugs, crochet, sew, cross stitch, crewel embroidery, needlepoint, bead, etc. The only thing that still daunts me is knitting. Two needles are apparently more than I can handle.
You can find out even more about Laureen and her work in our Classic and Modern Maker membership boxes this month. And those members receive a free download of one of Laureen's patterns.
You can find out more about her work on her website: Tourmaline & Thyme
https://tourmalinethymequilts.com/front-page/forge...