Fall PMQ 2019 - "Cosmos"
It is super easy to get started with the PMQ. All you need to do is select a color way that strikes your fancy, select a finished quilt size, set up how you would like to pay and you're all set! We have limited quantities of each color available and will flag when we are getting short on certain colors. Also, if giving as a gift, please select the color wheel your quilter will like to ensure we reserve the fabric for them.
UPDATE - Sneak of Fall PMQ colorways are below - signups open on May 31st at 7:00 am CDT with first clues shipping on July 26th!
Fall 2019 PMQ Colorways
**Simply click on each image to view a larger wheel and note that the fabric in the 6 o'clock position is going to be the binding for the quilt top.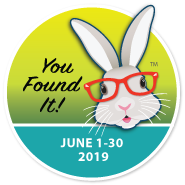 Learn a little bit more about our featured female astronomers. Please note - each link takes you to their respective Wikipedia page and off the Cotton Cut website. Thank you!
Amy Barr - American planetary geophysicist known for her studies of icy body formation.
Catherine Cesarsky - French astronomer, known for her successful research activities in several central areas of modern astrophysics.
Charlotte Moore Sitterly - American astronomer known for her extensive spectroscopic studies of the Sun and chemical elements.
Erika Bohm-Vitense - German-born American astrophysicist known for her work on Cepheid variables and convection in stellar atmospheres.
Heidi Hammel - American planetary astronomer who has extensively studied Neptune and Uranus.
Louise du Pierry - French astronomer and professor at the Sorbonne University in Paris, teaching subjects deemed too difficult for women (1789).
Mazlan Othman - Malaysian astrophysicist who created a curriculum in astrophysics at the national university and served as Director of the United Nations Office for Outer Space Affairs in Vienna.
Muriel Mussels Seyfert - American astronomer best known for discovery of "ring nebulae" (planetary nebulae) in the Milky Way while working at the Harvard College Observatory in 1936.
Nicole Capitaine - French astronomer at the Paris Observatory who is known as an expert on astrometry and related standards.
Priscilla Fairfield Bok - American astronomer co-authored a number of academic papers on star clusters, stellar magnitudes, and the structure of the Milky Way galaxy.
Reiki Kushida - Japanese amateur astronomer, discoverer of supernovas such as 1991bg (the first visual discovery made by a female astronomer), and co-discoverer of 4875 Ingalls, a Flora asteroid from the main-belt.
Sophia Brahe - Danish noble woman and horticulturalist with knowledge of astronomy, chemistry, and medicine; was on the team to discover the first Supernova, early evidence that the Earth was not the center of the universe.